German MP Jelpke: Rojava needs help against Corona pandemic
Member of German parliament Ulla Jelpke demands support for Rojava to confront the Corona crisis.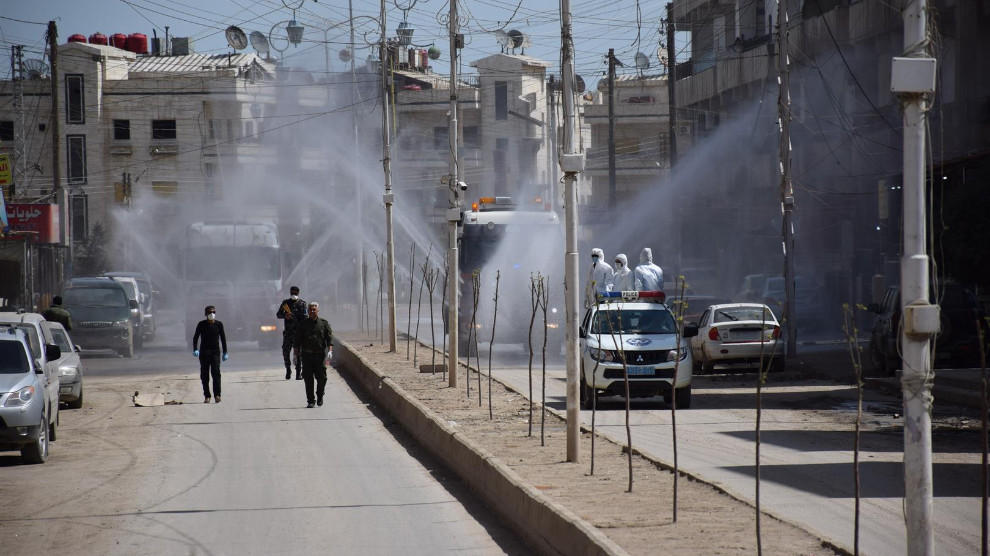 Against the Corona crisis, Ulla Jelpke, spokeswoman for domestic policy of the German parliamentary group DIE LINKE, demands support for the Autonomous Administration of North and East Syria. Jelpke warns: "Millions of people there have no possibility to be tested for corona because the only laboratory equipped for this purpose in the town of Serêkaniyê (Ras al-Ain) was occupied by the Turkish army. Moreover, there are only a few dozen ventilators in the region. An outbreak of the pandemic in the region shaken by the war against the ISIS, Turkish occupation and continuous attacks by the Turkish army would have devastating consequences."
Hundreds of thousands of internally displaced persons in Rojava
"There are still hundreds of thousands of internally displaced persons living in cramped camps in Rojava. In addition, there are tens of thousands of ISIS fighters and their relatives in large internment camps under the responsibility of the autonomous administration authorities. All these camps would be gigantic death traps if the pandemic was to break out there," Jelpke emphasized.
Appeal to the Federal Government
Jelpke added: "I therefore appeal to the Federal Government, in addition to its efforts against the spread of corona in Germany, to fulfil its international responsibility and support the autonomous administration of Rojava with medical equipment, supplies and medicines to prevent mass deaths."
RELATED NEWS: