Female ISIS member sentenced to ten years in prison in Germany
ISIS returnee Jennifer W. has been sentenced in Munich to ten years in prison for her involvement in ISIS and atrocities against Yazidis.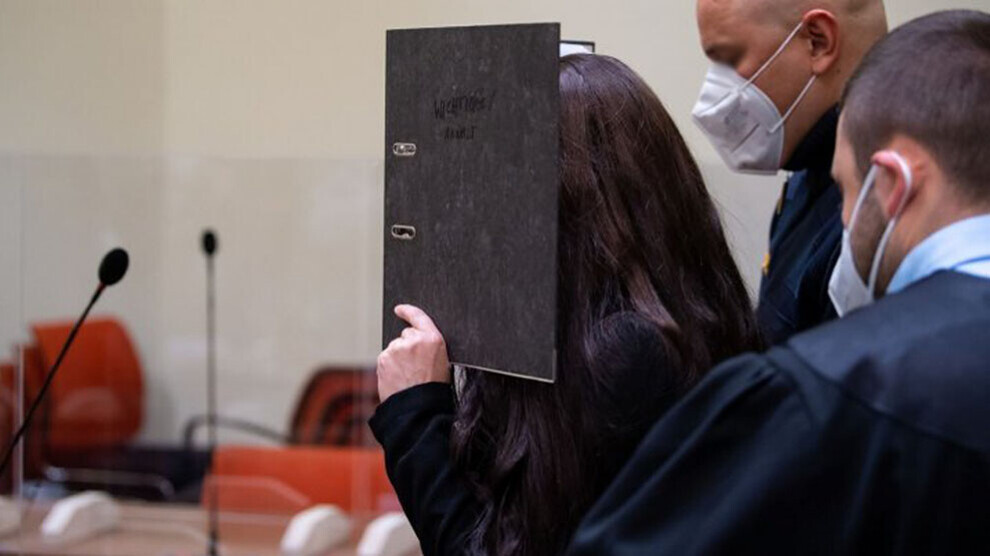 The verdict in the trial of ISIS jihadist Jennifer W. was handed down a sentence on Monday at the Munich Higher Regional Court. The woman, who is from Lohne in Lower Saxony, was sentenced to ten years in prison for membership in a terrorist organization abroad, aiding and abetting attempted murder, attempted war crimes and crimes against humanity. Jennifer W. was involved in slavery by ISIS and, at a minimum, stood idly by while a Yazidi toddler was chained in the blazing sun by W.'s husband and died of thirst. She was also accused of patrolling as an ISIS morality police officer.
Court imposes lenient sentence
The court fell far short of the federal prosecutor's demand for a life sentence. The BAW had demanded a sentence for enslavement resulting in death, membership in a terrorist organization and war crimes. The defense asked for a maximum two-year sentence for membership in ISIS. This would have freed the jihadist, as sentences of up to two years are usually suspended.
Convinced ISIS jihadist and slave owner
According to her own statements, W. left for ISIS in 2014 as a convinced follower of the terror militia and married the ISIS jihadist Taha A.-J. there. The latter allegedly bought a Yazidi girl and her mother at an ISIS base in Syria and kept them as slaves and abused them in the property where he lived with Jennifer W. in Fallujah, Iraq, between July and September 2015.
The jihadist allegedly punished the child and her mother because the girl urinated on a mattress. The woman had to spend 30 minutes outside in the courtyard of the property barefoot in 50 degrees in the shade. The ground was so hot that her feet burned. The man allegedly tied the girl to a window grate with duct tape in the blazing heat and exposed her to the glaring sun. The child died of thirst. The accusation in the indictment against W. was therefore murder by omission.
The Federal Prosecution based its indictment on the statements of the Yazidi mother who testified against Jennifer W. in the trial.
Caught in Greece
The investigation got rolling because Jennifer W. is said to have told an undercover investigator about the crime in a bugged car when she tried again to leave for Iraq. However, she was then arrested in Bavaria. Later, the girl's mother was located.
A.-J. was arrested in Greece in May 2019. In October, he was extradited to Germany and has been in pre-trial detention since then. The trial against A.-J. is being held in Frankfurt am Main.