Fehime Poyraz: I will keep my head up
Fehime Poyraz is the mother of Deniz Poyraz, the young woman murdered on Thursday in the HDP Izmir Provincial building. As she was receiving guests expressing their condolences, she said, "I won't cry, I will keep my head up."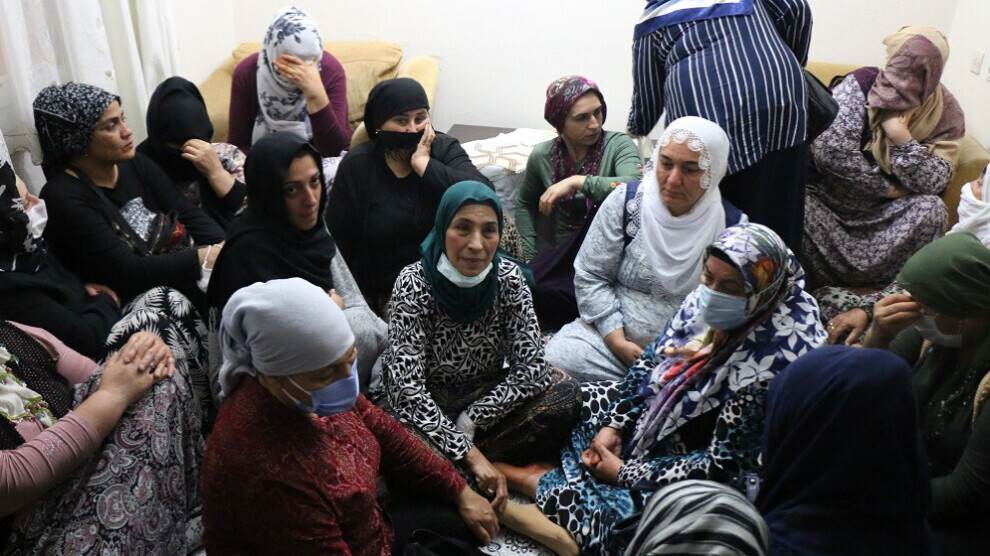 The people paid visit to express their condolences to the house of Deniz Poyraz, who was killed by an armed man who entered the Peoples' Democratic Party (HDP) Izmir Provincial Organization, located in the borough of Bağlıkuyu.
The Poyraz family returned to their house after the autopsy procedures, welcomed the visitors.
The mother of Deniz, Fehime Poyraz, went to the front of the provincial building right after the killing and said: "One Deniz is gone, a thousand Deniz will come." The devastated mother tried to stand strong with great determination and said: "We have been in this struggle for years. Is my daughter more valuable than others? I won't cry for my daughter. I am the mother of a martyr; I won't cry. I will my head up."
Those who came to the offer their condolences said: "We will protect our martyrs until the last drop of our blood."