Families of slain Iranian protestors commemorate Amini
Relatives of those killed during the resistance in Iran and Rojhilat visited Mahsa Amini's grave.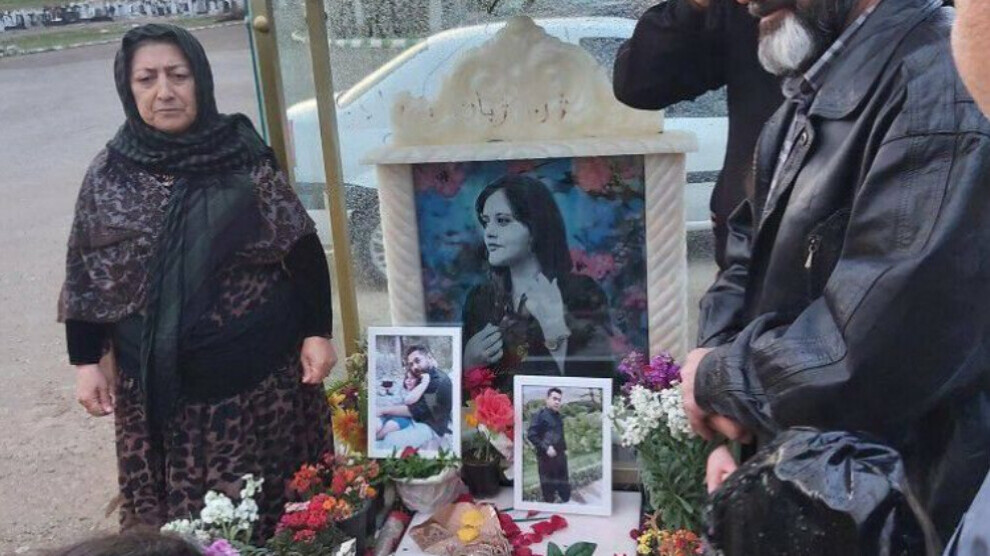 The "Jin, Jiyan, Azadi" (Woman, Life, Freedom) uprising continues despite massive oppression and detentions in the cities of Iran and Rojhilat (East Kurdistan). Teachers and workers organize demonstrations to advocate their rights in many cities.
VISIT TO AMINI'S GRAVE
Relatives of those killed during the mass anti-government protests visited the grave of Kurdish woman Jina Mahsa Amini in the Ayçi Cemetery in the city of Seqiz. The family of Simko Mewludi, who lost his life in the demonstrations in Mahabad, also visited Amini's grave and commemorated those who lost their lives in the demonstrations.
PROTEST AGAINST MANDATORY HEADSCARF
Despite the Iranian regime's imposition of the mandatory veil, the number of women walking around in public spaces without a headscarf is increasing gradually. Many women took photos without a headscarf at the Newroz celebrations and shared them on their social media accounts to protest the mandatory headscarf.
Iranians also protested a new law promoted by some parties in the parliament to enforce strict dress codes. Women will have to pay a fine from 500 thousand to 3 million tomans for flouting the country's hijab mandate.