Fake votes at customs
A citizen of the Repubic of Turkey went to the Düsseldorf Consulate General to vote, only to find out that somebody voted in their name 8 days ago at the Esenboğa Airport Customs Gate.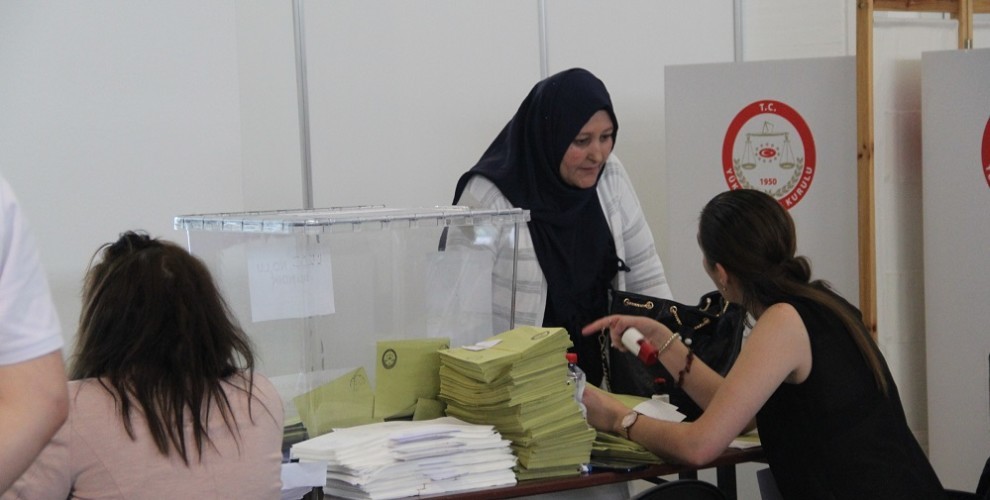 The citizen V.Y. who was unable to vote in the Düsseldorf Consulate General as somebody already voted in their name submitted a petition demanding action be taken.
The AKP-MHP government has mobilized all resources of the state for the elections under State of Emergency conditions, and even the new practices of mobile, moved or united ballot boxes, unstamped vote slips and police presence in the stations brought on by the elections act aren't enough for them. The government has gone beyond constitutional and legal means and prepared for physical fraud and theft, attempting to take the will of the voters hostage through racism by means of war drums and murder like in Suruç. The AKP-MHP government has taken the practices in Turkey and Kurdistan to foreign countries and voters abroad. Their new practices include distributing pasta in Sweden and pots and pans in Germany to buying votes, from placing DİTİB imams in polling stations to harassing voters for other parties. In Düsseldorf, the situation a Turkish citizen faced points to a new type of theft.
The citizen of Turkey named V.Y., registered in Hatay, Turkey, went to the Düsseldorf Consulate General to vote. The ballot officers warned the voter as they wanted to cast their vote at the station no.9, and told them that they had already voted. 52 years old V.Y. said it was impossible, at which time the officers checked the database which revealed that V.Y. had voted on June 9 at 02:18 in the Ankara Esenboğa Airport Customs Gate 2-B. The citizen objected, saying they never voted and weren't in Ankara or the airport at the time.
V.Y. submitted a petition to the Düsseldorf Consulate General District Voting Council Abroad and said the following: "I demand an immediate launch of legal punitive processes against whoever used my right to vote, and I be informed urgently."
V.Y. added their personal details to the petition and had a commission member sign as a witness, and said they won't let this matter go.