Erdoğan not welcomed by any official or delegation in Geneva
Turkish President Erdogan, who is the target of the protests, has arrived in Geneva, to be welcomed by nobody.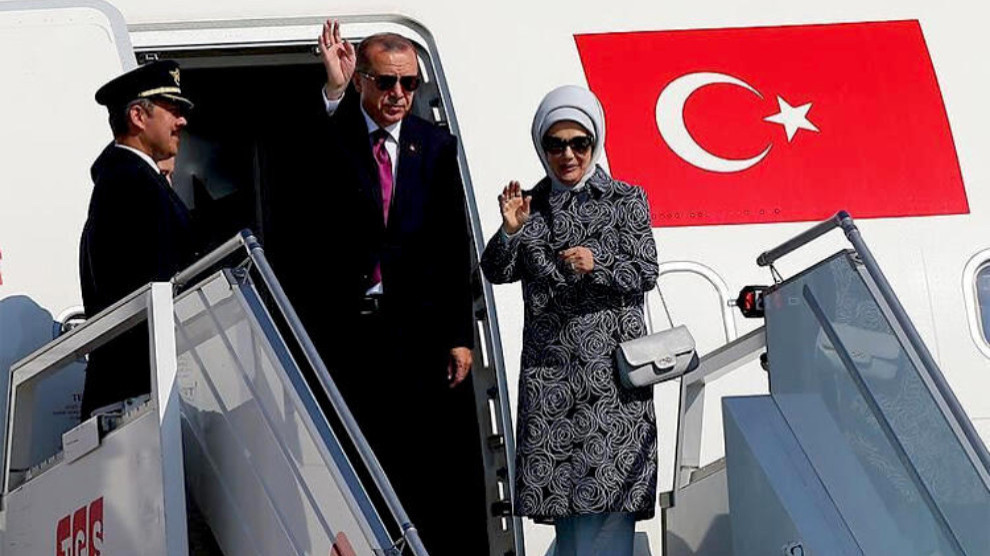 Turkish President Recep Tayyip Erdogan has come to Geneva, to attend the 1st Global Refugee Forum, which will take place at the United Nations (UN) Geneva Office on 17-18 December.
The forum, which will be held within the scope of the Global Agreement on Refugees, adopted by the UN General Assembly, is organized in cooperation with the UN and Switzerland. Officials from 120 UN member countries are expected to participate in the forum, which will address many issues, particularly strengthening co-operation and solidarity with the host countries.
Erdoğan has landed in Geneva on Monday together with his wife Emine Erdoğan, Interior Minister Süleyman Soylu, Minister of Finance and Treasury Berat Albayrak, Minister of Defence Hulusi Akar and AKP Vice President Numan Kurtuluş. No official ceremony was organised to welcome the Turkish delegation.
The Turkish delegation was met by a small group of Turkish officials, including Turkish ambassador to Bern, İlhan Saygılı, and Permanent Representative of Turkey to the United Nations Office, Sadık Arslan. Erdoğan and his delegation then moved to the Hotel Four Seasons, in front of which only 30-40 supporters gathered.
No official from Switzerland or the UN welcomed Erdoğan at the hotel either.
The Turkish President is expected to speak at the forum on Tuesday.
On the other hand, massive demonstrations are expected to take place on Tuesday in protest at the arrival of the "unwelcome guest".