Emine Şenyaşar summoned to testify again
Emine Şenyaşar who has been carrying out a justice vigil has been summoned to testify for the 15th time.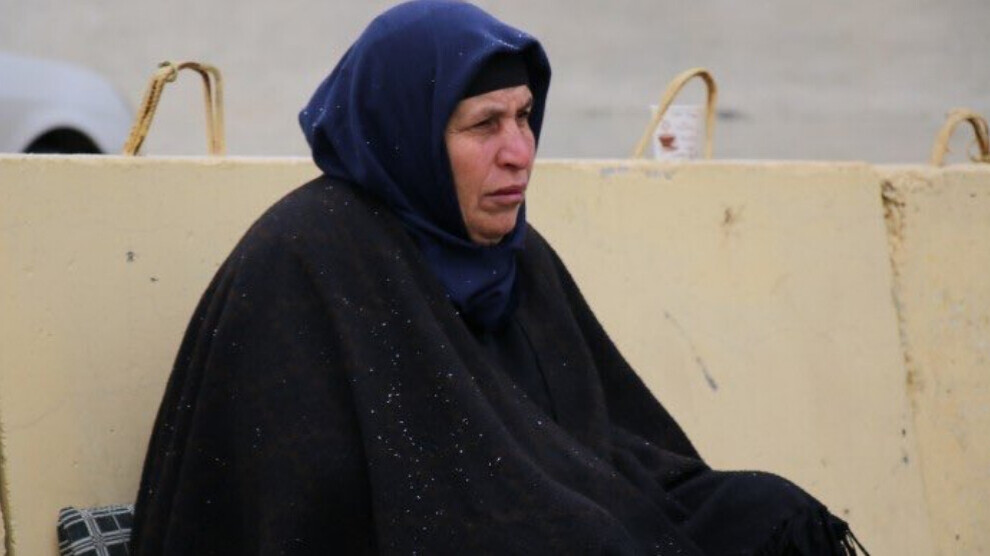 Emine Şenyaşar, who lost her husband and two sons in a massacre organized by the AKP Deputy İbrahim Halil Yıldız's bodyguards and relatives on 14 June 2018 in the Suruç district of Urfa, and her son Ferit Şenyaşar, who was injured in the same attack, are continuing the justice vigil in front of the Urfa Courthouse. The vigil, launched on March 9 in 2021, is on its 400th day. 
Mother Emine Şenyaşar went to the Suruç District Police Department in the morning with her lawyer to give yet another statement as part of an "insult" investigation.
It is reported that an investigation has been launched against Şenyaşar for "insulting" AKP deputy İbrahim Halil Yıldız during a previous vigil in front of the courthouse. Emine Şenyaşar and his son Ferit Şenyaşar went to the courthouse after the statement to resume the justice vigil.
Emine Şenyaşar condemned the 15th investigation launched against her. She said that there was no justice, and they were persecuted. "Release my son Fadıl. I am standing here while fasting, and demanding justice. Enough is enough, release my Fadıl," the mother reacted.
"What did my children do? They were in their own shop. Why were they killed? The police asked me why I was sitting there. They battered me and Ferit. They took me to the detention center. I will not leave here even if I die until my son is released," the mother said.
"There is the law of the superiors in the country. Those who murdered three people in a state hospital are considered as victims here and a mother who seeks justice is summoned to give a statement as a suspect. We tell this to the authorities. However, all the officials are running away from us by saying, 'we just follow orders given to us'," Ferit Şenyaşar said.