Death toll on the rise as protests continue in Iran
Nationwide protests following Mahsa Amini's death continued in several cities, with protestors chanting slogans such as "Woman, Life, Freedom", and "Death to the Dictator."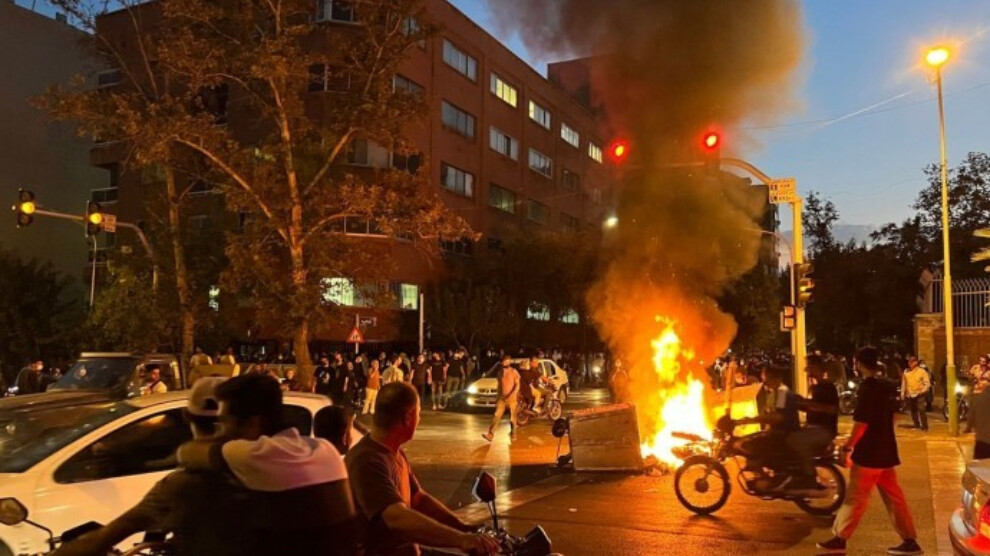 The global backlash against Mahsa Amini's death and support for the Iranian protests is growing, while the hashtag Mahsa Amini (مهسا_امینی#) was used over 100 million times on Twitter.
It is estimated that thousands have been arrested. Although the exact numbers are still unknown, the Human Rights Activists News Agency (HRANA) has identified 144 individuals so far.
An informed source told HRANA that several protestors in Tehran are kept in Ward 209 of Evin Prison. Some of the women were transferred to Qarchak Prison in Varamin city and some men to Great Tehran Penitentiary.
According to the Committee to Protect Journalists, at least 20 journalists have also been arrested since the beginning of the protests.
At least 450 individuals have been arrested in Sari, 180 in Gonbad-e Kavus, 155 in Semnan Province, and 180 in Ilam Province, according to reports.
Anti-riot police and security forces have fired directly at the crowd of protestors, according to eyewitnesses.
HRANA has obtained the identity of 54 individuals killed during the protests, of which several have been verified.
The Islamic Republic of Iran Broadcasting (IRIB) has reported 41 deaths and Iran Human Rights Organization has reported 76 so far.
Large-scale internet and mobile phone disruptions and outages have been reported and platforms such as Whatsapp and Instagram are restricted.