Death toll in Gaza nears 200
The Israeli army has hit Gaza in the early hours of the morning after a week of violence left around 200 people dead.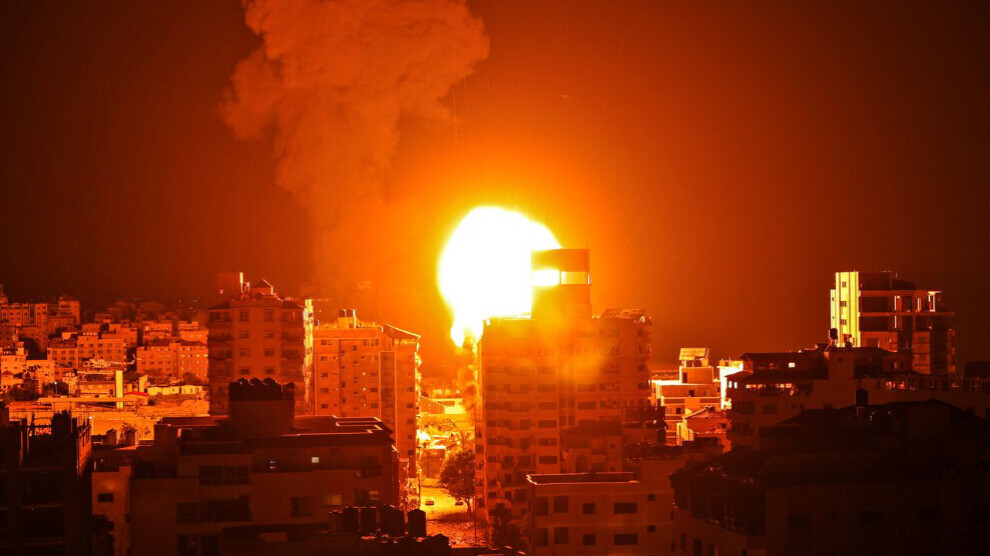 The Israeli army hit the Gaza Strip with dozens of airstrikes last night. Power cuts occurred due to the attacks and hundreds of buildings were damaged.
In a written statement, the Israeli air force stated that they were hitting "terrorist targets" in Gaza.
Gaza residents say they have never seen a large-scale air strike as this before.
Sunday was the deadliest day in a week.
According to the data of the Ministry of Health of Gaza, at least 197 Palestinians, including 58 children, have lost their lives and more than 1200 people have been injured since May 10.
On the Israeli side, 10 people, including a child, died, and 282 people were injured.
Palestinian armed groups, including Hamas, fired more than 3100 rockets against Israel in a week. This constitutes the highest number ever of rocket attacks against Israel. However, most of the rockets were hit by Israeli missile defence systems.  
"It was an entirely legitimate target," said Prime Minister Benjamin Netanyahu, justifying the demolition of a 13-story building housing the offices of Al Jazeera from Qatar and the American press agency Associated Press (AP). While Israel accuses Hamas of using civilians as human shields, Palestinians blame Israel for committing war crimes.
On Sunday, Israeli jets bombed the homes of Hamas' Gaza head Yahya Sinwar and his brother. No information is available on the situation of the Hamas officer.