Court order for Demirtaş: "Bring him to the hearing"
The Diyarbakır Criminal Court of General Jurisdiction No.7 has demanded HDP Co-chair Selahattin Demiraş be brought to the hearing.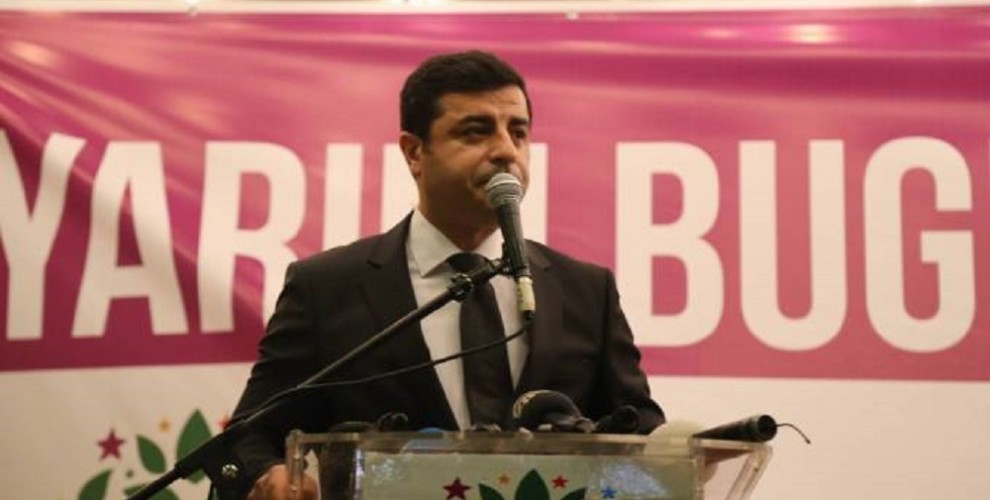 There has been a new development in the case against arrested HDP Co-chair Selahattin Demirtaş where he is faces up to two years in prison.
In the first hearing of the case in the Diyarbakır Criminal Court of General Jurisdiction No.7 on June 22, Demirtaş had refused to appear through video conferencing system SEGBİS because he wanted to attend the court in person to give his defense. The court board had ordered expert opinion to decipher the footage of Demirtaş's speech in the HDP group meeting sent to the court by the Parliamentary Presidency.
NOTICE TO THE PRISON
Three days before the hearing, the court board rescinded the interim verdict on the casefile on December 11. The court has sent a notice to the Edirne Type F Prison where Demirtaş is currently held and demanded Demirtaş be brought to the second hearing of the case on December 14.
The notice sent by the Court to the Edirne High Security Closed Prison on December 11 is as follows:
"In accordance with the interim verdict issued during the open trial of the public case filed to our court against suspect Selahattin Demirtaş and his companions charged with insulting the Turkish nation, the Turkish republic and Turkey's Grand National Assembly, the court requests that suspect Selahattin Demirtaş, whose identity is stated below and who is currently on remand for another crime, be brought in person to the court hall on 14/12/2017 at 09.00."
HDP Hakkari MP Abdullah Zeydan who is held in the same prison as Demirtaş had been brought to Elazığ and to Diyarbakır from there for the hearing of the case in the Diyarbakır High Criminal Court No.5 today.