Case of former HDP deputy Önder combined with Kobanê Case
A case in which HDP former MP Sırrı Süreyya Önder stands trial has been merged with the Kobanê Case.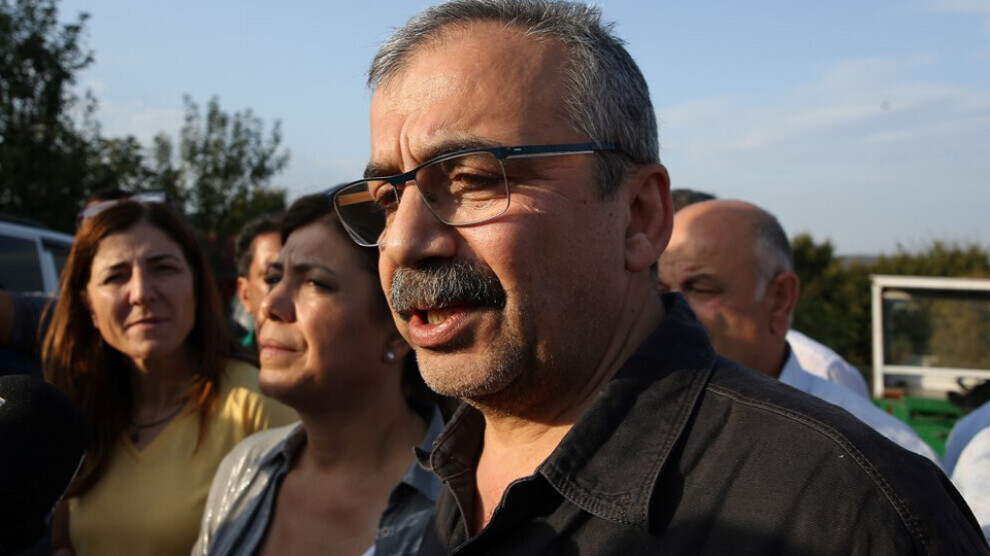 A lawsuit was opened against Peoples' Democratic Party (HDP) Imralı Delegation member and former deputy Sırrı Süreyya Önder because of his speeches at the Democratic Society Congress (DTK) events.
The case, which was launched at the Diyarbakır 8th High Criminal Court, has been combined with the Kobanê case on Tuesday.
The Ankara 22nd High Criminal Court, which deals with the Kobanê case has argued that there is a connection between the two cases in its response to the Diyarbakır 8th High Criminal Court's minute. The HDP considers the Kobanê case a "conspiracy".
The court in Amed has decided to combine both cases.
The Public Prosecutor also promoted the merging of the two cases.
Serdar Çelebi, the lawyer of Sırrı Sürreya Önder, demanded acquittal.
"If his case is combined with the file in Ankara, it will cause a violation of right. Your delegation has a grasp of the file. We demand an acquittal," Çelebi said.
The court board stopped the trial in order to explain the reason for the merging decision in 15 days.