Bülbül: UN, NATO, CPT, ECHR have complicity in isolation
Peoples' Democratic Party (HDP) Antalya Deputy Kemal Bülbül said that the European Committee for the Prevention of Torture (CPT) and other institutions approved and supported the torture in the İmralı prison.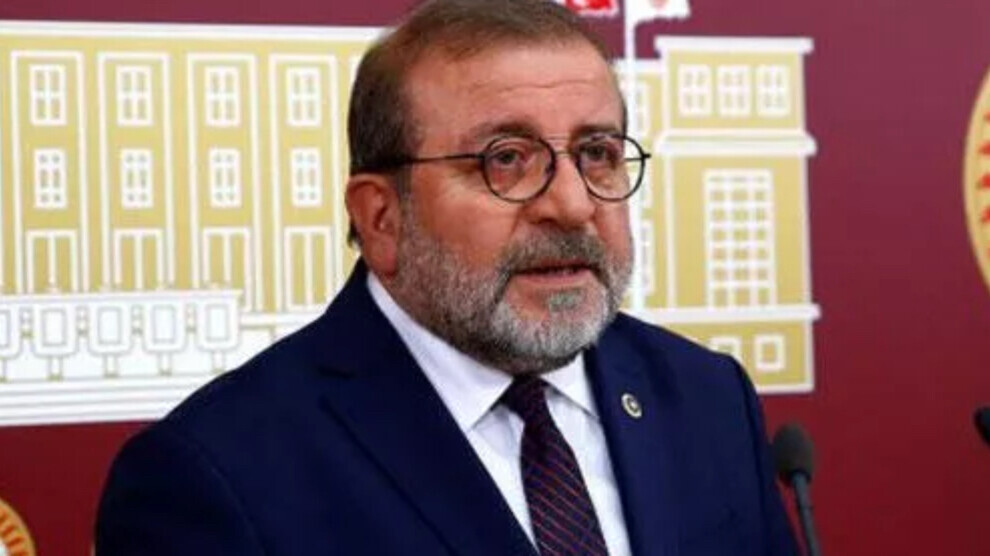 HDP Antalya MP Kemal Bülbül spoke to ANF about the 24-year-old isolation policy in the İmralı prison. Bülbül said that institutions such as the UN, NATO, CPT, EU and the ECHR committed crimes against the Kurdish people, society and humanity through unlawful practices that violated human rights and freedoms and carried out jointly with Turkey.
Bülbül said: "The Imrali system is a system introduced by a mentality that denies the demands of the Kurdish people and their leader. They arranged the Imrali system just as they previously arranged the Eastern reform, special war, government-appointed trustees, tortures, September 12 military coup, the unsolved murders. Gladio took part in the isolation in the Imrali prison just as it took part in the military coups. What concession did Turkey make to Sweden at the Madrid summit, and vice versa? Illegal practices are carried out. They pursue a policy that favours their own capitalist needs in defiance of international laws."
IDENTITY PROBLEM
Bülbül continued: "Identity issues exist all over the world. It is an ethnic, geographical and political problem. The Kurdish people also have this problem. The identity problems are a concern in Turkey, Iran, Syria and Iraq, and NATO has a finger in this. The ruling AKP boasts about holding meetings with Zelensky and Putin, but it does not meet with its own citizens. The AKP bullies its own citizens yet talks differently in international meetings. The isolation concerns not only Mr. Öcalan but also all peoples. There is a situation where four people are prevented from meeting with each other and they are forced to stay on an island." 
CPT DOESN'T RESPECT ITSELF
Bülbül defined the CPT as an institution which does not even respect itself. "The CPT said that the government did not allow them to meet Öcalan and did not make any statement. The CPT is supposed to represent Human Rights yet does not say anything about it. The system in the İmralı prison is tyrannical and this tyranny must be stopped. Mr. Öcalan has a political reputation respected by the state and the people in Turkey. When Mr. Öcalan is mentioned, the Kurdish people and social peace spring to mind. This system is unlawful, it is tyranny. There is a criminal approach against Mr. Öcalan, the Kurdish people and those who want democracy. The AKP, the Minister of Justice, prosecutors, the CPT, NATO and the UN are openly committing crimes," he said.
WE SHOULD NOW TALK ABOUT ÖCALAN'S FREEDOM
Bülbül concluded: "You put a person on an island, and do not allow his family to meet him. There is no such law. We live under a tyranny. Mr. We should now talk about Öcalan's freedom. Torture does not necessarily involve physical violence. Isolation is also a type of torture. The CPT says that 'we will investigate whether there is torture or not', which makes no sense. One can be subjected to torture when one reveals his/her political ideas. I do not find it correct to discuss the issue only within the CPT context. This system itself is wrong and generates crime. If the CPT does not see this torture in the Imrali prison, this is also torture. The CPT makes fun of people because it still keeps saying that it is conducting research," .