Austrian National Council passes resolution calling for protection of the Kurds
With a broad majority, the Austrian National Council voted in favour of a resolution regarding Turkey's actions in the Kurdish areas of Syria and Iraq.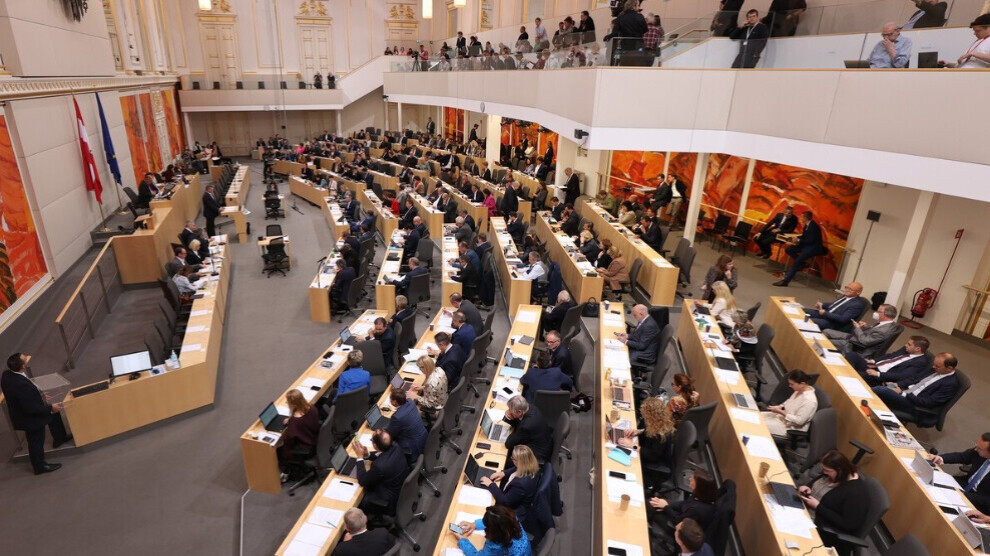 With a broad majority, the National Council voted in favour of a resolution on Austria's position against Turkey's actions in Syria and Iraq. Following a demand by the three opposition parties for a firm condemnation of the Turkish attacks in north-eastern Syria and northern Iraq, the ÖVP, SPÖ, Greens and NEOS passed a resolution in the Foreign Affairs Committee calling on the federal government to work at all levels to ensure that Turkey meets its obligations under international law. In particular, the resolution calls on the Foreign Minister to lobby Turkey for comprehensive protection of the civilian population, civilian objects and critical infrastructure in northern Syria and northern Iraq, as well as for full compliance with human and fundamental rights in the region, including the Kurdish population, and continue to clearly name violations of international law and human rights as such.
"Austria must speak out clearly against human rights violations and attacks by Turkey that violate international law. We will not let up here, Federal Minister", Katharina Kucharowits of the SPÖ appealed to Foreign Minister Alexander Schallenberg. "Turkey under President Erdogan is systematically attacking the Kurdish population in northern Syria with the aim of driving them out of the region. It is important to take a stand against this."
Harald Troch (SPÖ) spoke of a "tired compromise", saying that the ÖVP and the Greens had "pulled the teeth out" of the original motion. He stated that the SPÖ would nevertheless vote in favour, as it was to be welcomed that the situation of the Kurds was a topic in the National Council.
"It is right and important that we stand up for human rights and obligations under international law. This is exactly what we are doing with this motion. Hundreds of thousands of Kurds have been living under massive repression for decades and it is Austria's duty to draw attention to this fate," said Reinhold Lopatka of the Austrian People's Party.
"The permanent threat to the Kurds means that we have to take a clear position," said Ewa Ernst-Dziedzic (Greens), adding that the Parliament and the Foreign Minister had always spoken out clearly on Turkey's breach of international law. Ernst-Dziedzic stated that she stood on the side of the Kurdish people without any double standards.
"Erdogan is waging war against the Kurds, and we must stand up against this together," emphasised Helmut Brandstätter (NEOS) in his speech. The MP spoke in favour of a values-based Europe that would not allow itself to be destabilised. "If we stand united as a strong and united Europe, we will be taken seriously," said Brandstätter.