Armenian parliament recognizes Yazidi genocide
The Armenian parliament has recognized the atrocity and crimes committed against Kurdish Yazidi community as genocide, and called on the international community to take measures to ensure the safety and protection of the Yazidi people.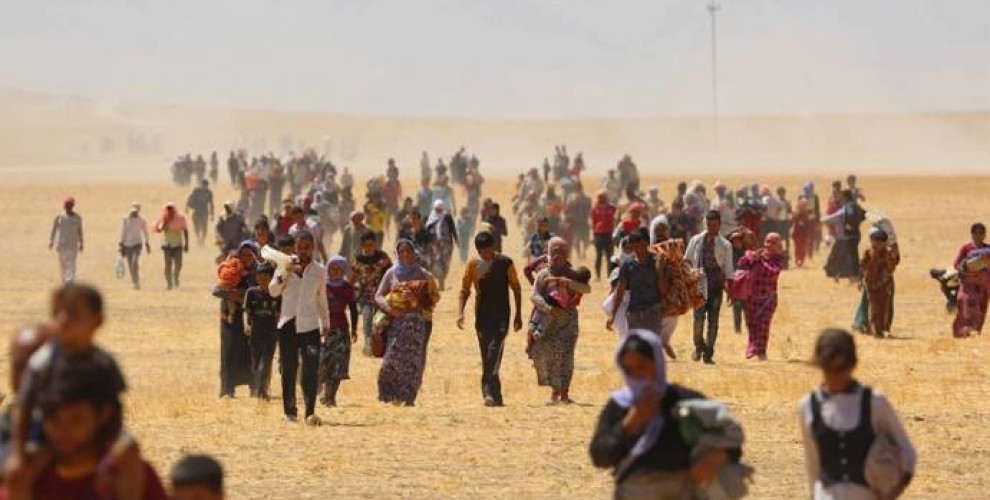 The National Assembly of Armenia adopted a draft statement condemning the genocide perpetrated against the Yazidi people by terrorist groups in the territories of Iraq under their control in 2014.
The legislative measure was adopted with a vote of 91 for and 1 abstention.
In his speech before the voting, Samvel Farmanyan, a member of the ruling Republican Party of Armenia, urged to use the word 'recognition' in the statement.
"The word 'recognition' is actually never used in any resolution acknowledging a crime of genocide. We blame many countries for a selective approach, so we should avoid doing the same and instead move to fully condemn [the genocide]," Samvel Farmanyan said.
The full text of the statement said the following;
"The National Assembly of the Republic of Armenia,
Reaffirming the commitment of the Republic of Armenia to the human rights protection, the goals and principles set by the UN Charter,
Attaching importance to the efforts of international community aimed at implementing the provisions of the Convention on the Prevention and Punishment of the Crime of Genocide,
Highlighting the obligation of states enshrined by the international law on respecting the rights of national and religious minorities,
Emphasizing the commitment of the Republic of Armenia and the Armenian people to fight on preventing genocides and other crimes against humanity,
Taking into account the N2170 (2014) resolution of the UN Security Council, numerous calls of international governmental and non-governmental organizations,
ANNOUNCES THAT
Recognizes and strictly condemns the genocidal acts by terrorist groups against the Yazidi people committed in territories of Iraq under their control,
Strongly condemns all acts of terrorism and extremist ideology, the targeted actions by terrorist groups against the Yazidi people for their ethnic, national, political or religious affiliation, the tortures, inhuman and cruel treatment against them, the deliberate targeting of civilian, educational, medical and other objects of public significance, the destruction of religious and other historical buildings,
Expresses its solidarity to the Iraqi people and state on this matter,
Calls on the international community to investigate these crimes through international procedures, prosecute and hold accountable the persons who committed these international crimes,
Calls on the international community to take measures to ensure the safety and protection of the Yazidi people, provide them humanitarian aid, as well as make all possible efforts to prevent, rule out and eliminate similar human rights violations."