Armenia declares martial law amid clashes over Nagorno-Karabakh
The conflict between Armenia and Azerbaijan is coming to a head again after fighting in the Nagorno-Karabakh region.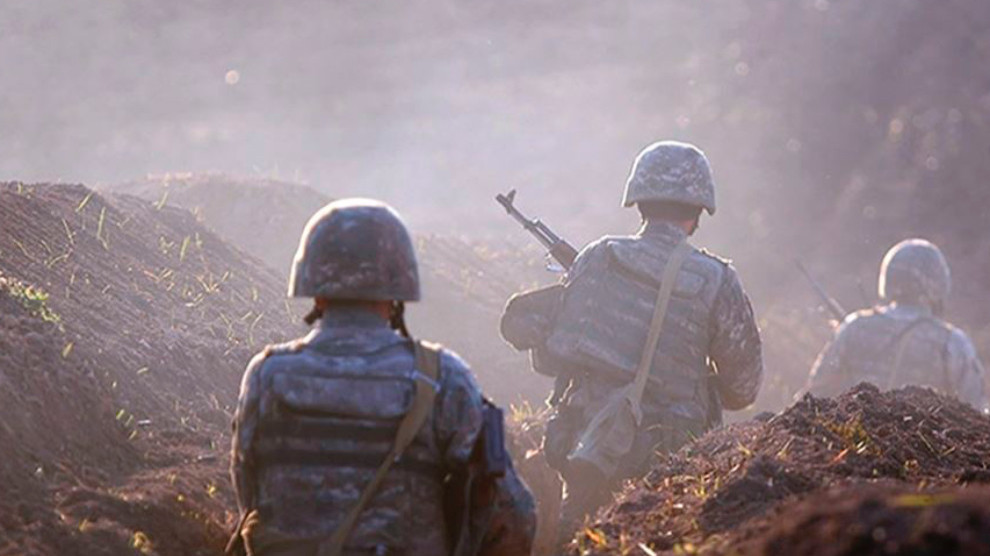 Clashes have erupted between Armenian and Azerbaijani forces on Sunday in the disputed Nagorno-Karabakh region, with civilian deaths reported by both sides.
"The government has decided to declare martial law and a total mobilisation," Armenian Prime Minister Nikol Pashinyan wrote in a Facebook post on Sunday. Pashinyan also announced general mobilization and called on his compatriots to be ready to defend the "holy fatherland".
Earlier, Azerbaijan's President Ilham Aliyev vowed to secure "victory" over Armenian forces.
Earlier on Sunday morning, the Azerbaijani army bombed civilian settlements in the Nagorno-Karabakh region, which is inhabited by a majority of Armenians, the Armenian Ministry of Defense reported. The capital Stepanakert was also bombed. Numerous houses and villages are said to have been harmed by the aggression. According to both sides, civilians were also killed in the fighting. The local authorities in Nagorno-Karabakh said that the people were supposed to get to safety. According to reports from Baku and Yerevan, the fighting continues.
Mutual recriminations
Both sides blamed each other for the fighting. The shelling began early in the morning from Azerbaijani side, Pashinyan wrote on Facebook. "The military-political leadership of Azerbaijan has the entire responsibility for this," the spokesperson of the Armenian Ministry of Defense said. Armenia announced that Yerevan had shot down several helicopters and combat drones, and three enemy tanks had been hit. Baku denied this and stressed that the fighting was a counteroffensive on the front line and Armenia had provoked the fighting.
Nagorno-Karabakh announced that the aggressions had initially come from Azerbaijan. As early as July, heavy fighting broke out on the border between Armenia and Azerbaijan, but the fighting was hundreds of kilometers north of Nagorno-Karabakh. The Russian Foreign Ministry called on both sides to cease fire immediately, stating that Baku and Yerevan should start talks to stabilize the situation. Armenia is counting on Russia as a protective power, which has stationed thousands of soldiers and weapons there.
New conflict after transfer of jihadists from Syria
The new escalation between the two Caucasus republics follows reports that Turkey is sending jihadist mercenaries from Syria to Azerbaijan to use them against Armenia and Nagorno-Karabakh. Citing sources in Afrin, ANHA (Hawar News Agency) reported that fifty members of the Islamist Sultan Murad Brigade were sent to Azerbaijan earlier this week. The identity of 40 mercenaries was revealed. The names and photos were published by ANHA.
Apparently other jihadists are also being prepared for an operation in Azerbaijan. These are said to be 150 persons from the structures of the "military police" set up by the Turkish occupation regime. There had already been reports in August that the Turkish state had sent at least 275 jihadists to Azerbaijan.
The old conflict over Nagorno-Karabakh
Under Soviet rule, the region of Azerbaijan, which was mainly inhabited by Armenians, was struck. With the collapse of the USSR, Nagorno-Karabakh declared its independence by referendum on September 2, 1991, but was not recognized internationally. Baku reacted by blocking the region and attempting to regain control by military means. As a result, Armenia intervened with Russian support and occupied about 14 % of the territory of Azerbaijan as a protection zone. A three-year war and some 30,000 to 50,000 deaths were followed in May 1994 by a ceasefire agreement that had been fragile since then.
New front in the proxy war between Turkey and Russia?
Azerbaijan belongs to Turkey's sphere of influence and plays an important role in the Pan-Turkish plans of the AKP/MHP regime. Particularly for the MHP (Grey Wolves), which are steeped in Panturkist ideology, the "Turkic states" form the basis for a mythological Turkish empire called "Turan. The AKP also supports this position-especially from a neo-Ottoman and pan-Islamic perspective. Thus Turkey immediately sided with Azerbaijan. Ömer Çelik, spokesman for the ruling AKP party, vehemently condemned "Armenia's attack on Azerbaijan. This is another Armenian provocation that his country will stand by Azerbaijan, Çelik said, adding: "Armenia is playing with fire and endangering regional peace. The Turkish presidential spokesman Ibrahim Kalın accused Armenia of violating the ceasefire "by attacking civilian settlements".
RELATED NEWS: