Apartment of Alevi HDP employee marked
The apartment of HDP member Sezer Öztürk in Istanbul has been marked with a red cross, and the wall has been painted with the words "Alevi, get out, Kurd". When he wanted to press charges, he was threatened by the police.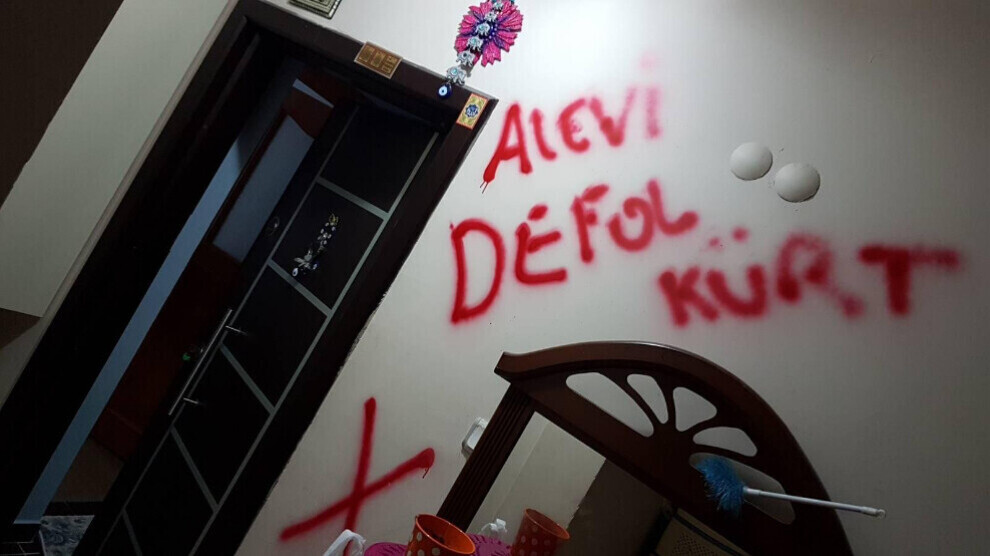 Sezer Öztürk is an employee of the Peoples' Democratic Party (HDP) in Örnek in the Esenyurt district of Istanbul. When he went shopping this morning, he found that his apartment had been marked with a red cross. The words "Alevi, get out, Kurd" had been spray-painted on the wall. Öztürk took a photo of it and shared it on the Internet. Then he drove to the nearest police station to file a complaint.
As Öztürk reports, he was threatened at the police station. When he had already left the station and wanted to get into his car, he was called back by a police officer because the station chief wanted to speak to him. The officer demanded that he delete the photo published on the Internet because he was inciting hatred. He was told that if he did not comply with this request, he would face criminal proceedings.
Öztürk interprets the events as a continuation of the anti-Alevi pogroms in Turkey. Kurds and Alevis have been affected by oppression for many years, and the threats against him result from the same mindset, he said.