AKP-MHP regime wants to join project on "European defense"
The EU's collaboration with the Erdoğan regime is to be raised to a new level. According to reports, Turkey has applied to participate in a PESCO project on joint "European defense".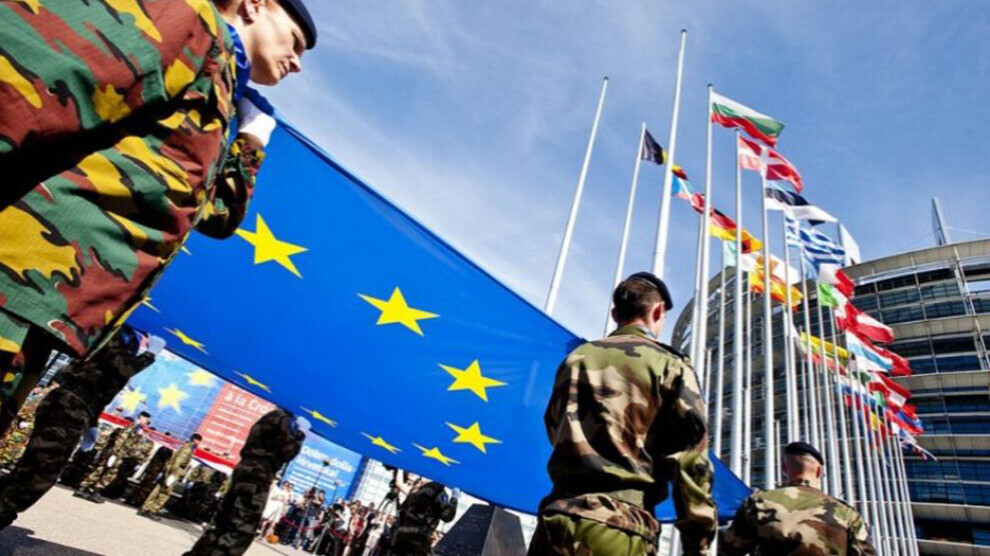 Behind the acronym PESCO (Permanent Structured Cooperation) hides a project with the long-term goal of building an EU army.
PESCO is about coordinated defense policy and the joint implementation of armaments projects. 24 EU states came together to establish the agreement in 2017. On Germany' suggestion, the participation of third countries in individual projects was approved in November 2020.
Eleven days ago the US, Norway and Canada became the first third countries to be involved in PESCO projects. It has now been announced that Turkey is also trying to follow suit and is aiming for a billion-dollar participation in a PESCO project in order to gain further influence in the EU.
Despite Turkey's escalating war policy, the EU has been focusing on a rapprochement with Turkey for months. Turkey's expansionist claims in the eastern Mediterranean serve as a bargaining chip for concessions.
Ankara has apparently applied to join a project for troop and material transport within the EU. Such request is reported to have been received by the Ministry of Defense of the Netherlands. Unspecified "diplomatic circles" welcomed Turkey's request: "We hope that Turkey's possible cooperation in PESCO will not only improve cooperation between the EU and NATO, but also normalize relations between Turkey and Cyprus or Greece." Obviously, Turkey is trying to use such a "rapprochement" as a tool of pressure to enable greater integration into the EU. There were no official comments on the application available yet.