22 ISIS members killed in Raqqa since yesterday
22 members, including three leaders, of ISIS gangs have been killed during heavy fighting in east and west of Raqqa over the past 24 hours.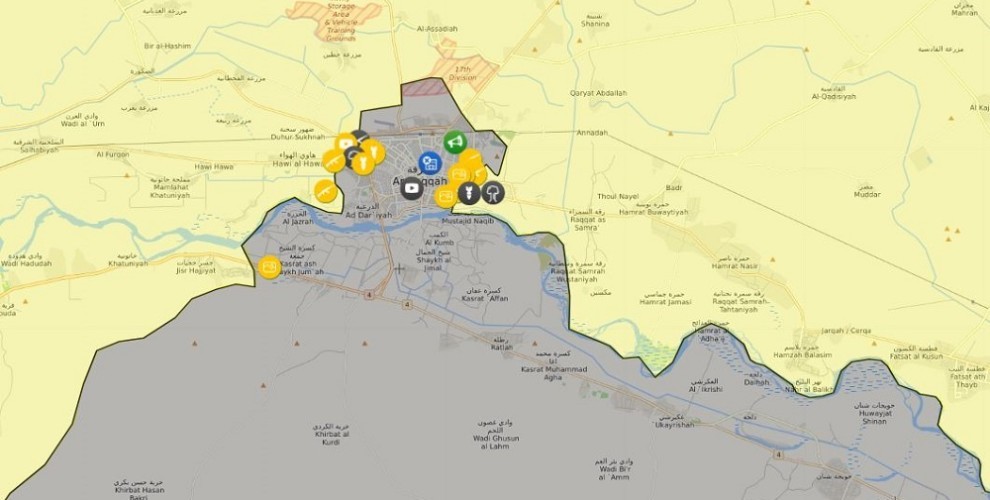 YPG-led Syrian Democratic Forces (SDF) continue their operation to liberate Raqqa from ISIS.
ISIS gangs launched an attack on Sabahiya neighborhood west of Raqqa from three directions earlier today. Following clashes in three locations, the attacks were repelled in the afternoon. SDF commanders stated that at least 14 ISIS members, of whom one was a leader, were killed and a military vehicle of the gangs was destroyed during clashes in the neighborhood.
In eastern Raqqa, SDF fighters have cleared the Sinaa neighborhood following four days of heavy fighting. During yesterday's clashes in the neighborhood, 8 ISIS members, including 2 leaders, were killed and a drone of the gangs was destroyed. SDF fighters continue search and sweep efforts in Sinaa neighborhood.
Two SDF fighters fell as martyrs during clashes ongoing since yesterday on both fronts of Raqqa.
Fighting also continues in the Battanî neighborhood where SDF fighters are making further advances despite heavy fighting.