13 people remanded in custody in Amed
WIthin the 9 October operation 25 people were taken into custody and referred to the court in Amed.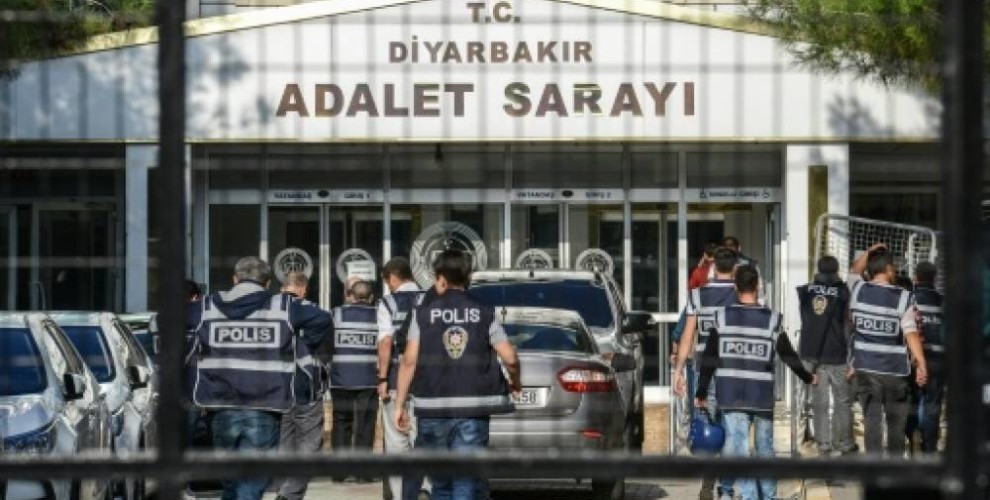 13 of the detained people were remanded in custody, including journalist Kibriye Evren, while 12 of them were released.
The courts to where prisoners from the various political operations were referred to charged almost arbitrarily and automatically al detainees with being "member of an illegal organisation". 
The last 13 people remanded in custody are: Kibriye Evren, Behçet İne, Comrade Comrade, Eda Bazancir, Hülya Biçen, Hasret Alp, Sercan Doğan, Aliye Tok, Elif Harra, Nevriye Çul, Kumru Tokay, Rıfat Roni, Mehmet Temizyüz.
Those released are: Abbas Çelik, Emrullah Kaplan, Derya Aslan, Didar Çeşme, Dilnaz Ekmekçi, Seher Tümer, Pınar Sakık Tekin, Selma Metin, Eylem Ceylan, Türki Gültekin, Kadriye Özcanlı, Mehmet Ay.
Other politicians and journalists detained are expected to be referred to the court today.