Youth in Qandil: We will fight against invasion
Rojava Patriotic Youth visited the human shield action launched in Qandil by patriotic youth from South Kurdistan in protest at the Turkish state's invasion attacks.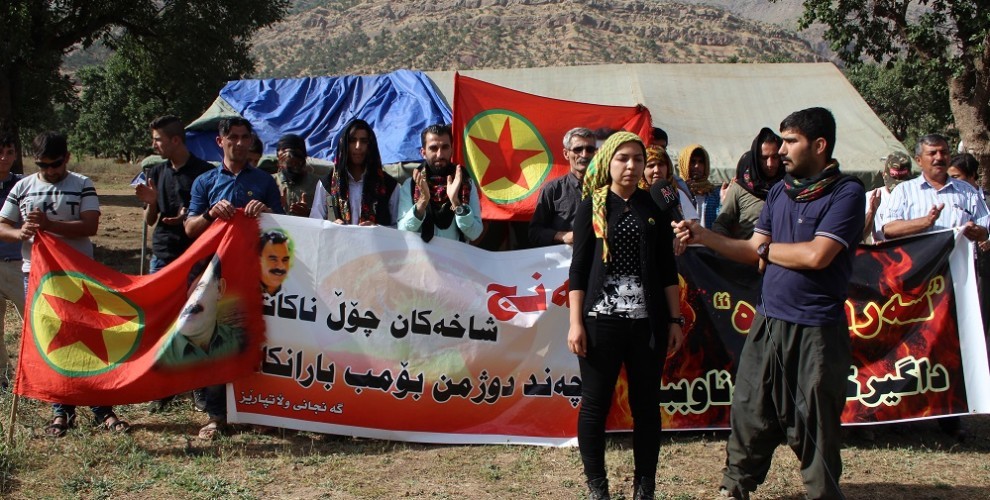 The human shield action started by Kurdish youth from South Kurdistan in Qandil continues on its 5th day. Dozens coming from Rojava have visited the participants of the action on Tuesday.
Speaking here, one of the demonstrators, Agiri Ronat, stated that they will never leave Qandil in response to the speculative news spread by the Turkish media against Qandil.
Agiri Ronat said the following; "As patriotic youth, we will protect our land. The fascist Turkish state has been pursuing dirty policies against our lands for years. Most recently, they have invaded Afrin and are now launching attacks against Qandil. We will give a strong-willed struggle against this mindset. All youth should unite around this chain."