Will the Afghans brought to Van be enlisted as village guards?
Dozens of Afghans have been brought to and settled in Van province with the support of IHH and under the control of the state.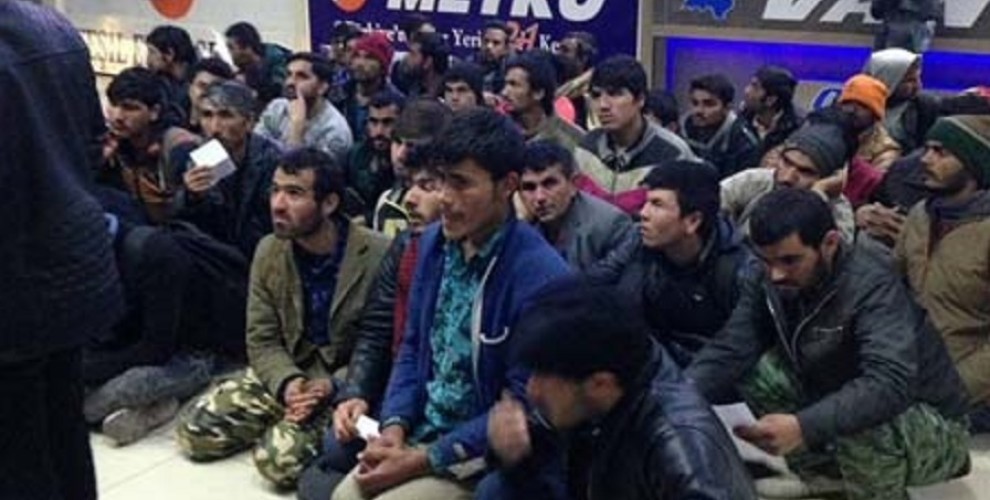 After Syrian citizens, Afghans are being settled by the state in the Northern Kurdistan province of Van now.
Following last month's statement by Turkish Deputy Prime Minister Veysi Kaynak that there were three million refugees waiting in Iran to cross into Turkey, works have started for the settlement of 150 Afghans that came from Iran to Van as the first group.
The arriving Afghan citizens were firstly settled in some hotels and sport halls with the efforts of the so-called Humanitarian Aid Foundation (IHH) Van branch.
In the year of 1982, Kenan Evren, leader of 12 September 1980's military coup, accepted 1150 Kyrgyzs under the lead of Rahmankul Khan who were first brought to Adana with planes. These Kyrgyzs were later sent to various locations across Malatya and Van provinces, and eventually settled in buildings constructed in Altındere neighborhood of Van's Erciş district. These Kyrgyzs were later given arms by the state and made to serve the Turkish army as village guards.
The 150 Afghans newly brought to Van, who are made up of mainly men, will also be enlisted as village guards, according to reports. The number of Afghan refugees to be settled in Van province is expected to reach thousands during the coming days.