Wave of strikes in Iran and Rojhilat
Teachers, truckers, shopkeepers and prisoners have launched a strike in protest of the economic, political and social issues in Iran.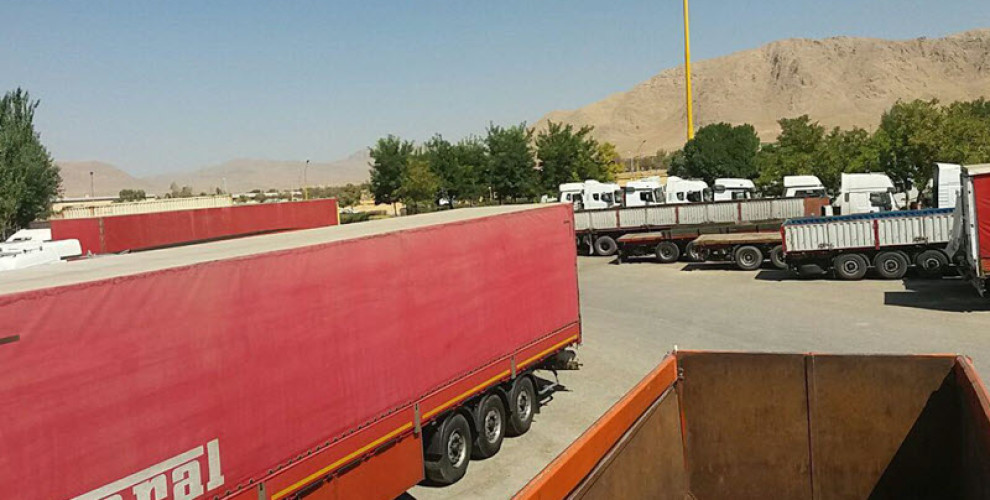 The economic and social issues stemming from the government have gotten deeper. Poverty and unemployment are on the rise.
Following the shopkeeper and merchant strikes, the teachers are now joining a boycott. In several provinces throughout Iran and Eastern Kurdistani (Rojhilat) provinces, teachers have announced a two day boycott. The boycott started this Sunday morning.
MARKET STALL STRIKE IN DOZENS OF PROVINCES
Merchants and shopkeepers in Iran and Rojhilat had shut down their shops in protest recently.
On October 8, merchants refused to open their stalls in the grand bazaar and other marketplaces throughout Tehran. State forces tried to pressure the merchants for days, but were unable to prevent the strike. The carpet and jewellery markets, malls to the west of the city and shops on the Kargar street were closed in Tehran.
Bazaar merchants went on a strike in dozens of towns and cities including Mashad, Tabriz, Kirmanshan, Sine, Zahedan, Urmia, Karaj, Gorgan, Zenjan, Arak, Bane, Meriwan, Saqiz, Pave, Borazcan, Kazerun, Hirmand, Serdesht, Piranshar, Iranshahr and Seravan.
The merchants are protesting regime pressure, the high commodity prices, inflation, recession and the increasing poverty.
THOUSANDS OF TRUCKERS ON STRIKE
Truckers have also launched a strike. Thousands of commercial truck drivers have continued with the strike for weeks since September despite regime pressure. Many participants have been detained. The nation-wide strike spread to 310 towns in 31 states, according to opposition sources. The strikes were well-attended in several provinces like Tehran, Fars, Isfahan, Horasan, Eastern Kurdistan, Loristan, Western Azarbaijan, Zenjan, Kazwin, Hamedan and Kerman in particular.
The Persian news agency announced that 35 drivers had been detained in a story published on October 6. Horazan Razavi State Police Chief announced that 77 people had been detained along the Horasan, Izeh and Hamedan roads.
The strike participants are protesing the low tranportation prices, high insurance rates and logistical costs and the bribery under the guise of passage fees. They demand a rise in their rates, better working conditions and the right to a pension after serving 25 years. They also demand an increase to the fuel quota, removal of intermediaries, the police ending their agressive approach and free elections in the trucker unions.
PRISONERS ALSO ON STRIKE IN URMIA
The protests are not only among the free people: The reaction against bad conditions and injustice have become more visible also in prisons. 700 prisoners have launched a strike against inhumane treatment in the Iran Prison in the Urmia province of Eastern Kurdistan this week. An inmate committing suicide sparked the strike. Muhammed Ahupa had been convicted to 25 years in prison on drug charges and had been in prison for 8. He committed suicide because he wasn't allowed to see his family.