Villager jailed on terror charges amid military blockade in Lice
A Kurdish villager has been arrested in Lice on terror charges. Several localities in the region remain closed due to a military blockade.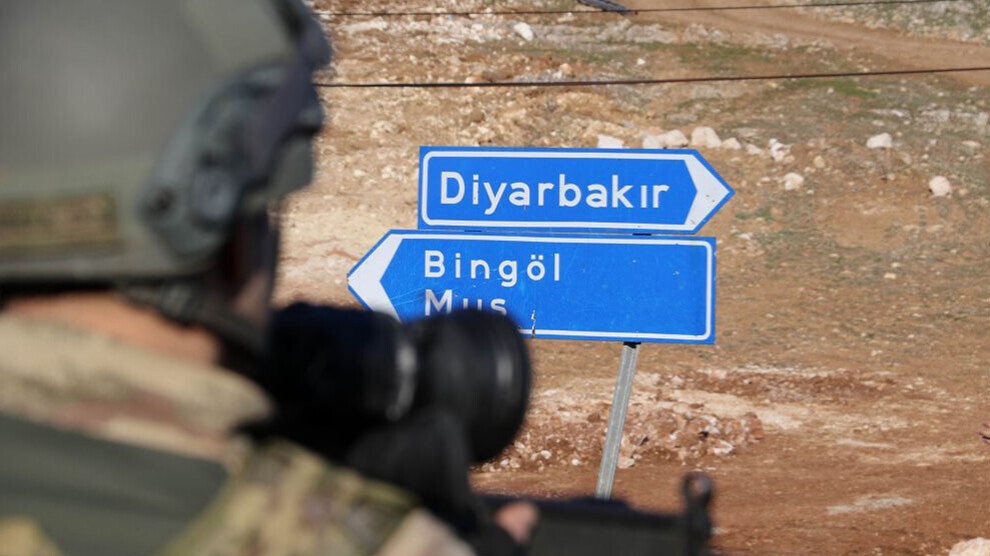 A villager detained by Turkish army soldiers during a military operation in Lice district of Amed (Diyarbakir) the previous day has been remanded in custody. The criminal division of the district court issued an arrest warrant for Mehmet Şah Bozkuş on Sunday. He is accused of membership in a terrorist organization, while his wife Azize Bozkuş has been released after police questioning.
The couple had been arrested on Saturday during a raid on their home in the village of Mişrif in the Lice district. Footage from the Kurdish television station Medya Haber shows the devastated apartment of the two. According to witnesses, they were mistreated by soldiers during the arrest.
Meanwhile, the curfew imposed on the villages of Kerwas, Nenyas, Licok, Helhel and Mişrif remains in effect. The reason for this is the clashes between members of the People's Defense Forces (Hêzên Parastina Gel, HPG) and Turkish soldiers that occurred on Saturday in the run-up to the military siege. According to official reports, one soldier was killed and at least three others were injured. Medya Haber reported a much higher number of fatal casualties in the ranks of the Turkish army. The Mezopotamya Agency (MA) reported that residents of the sealed-off villages were threatened with death by military personnel.