Victims of Halabja Massacre commemorated across South Kurdistan
People paid tribute to victims of the Halabja Massacre in several cities of South Kurdistan.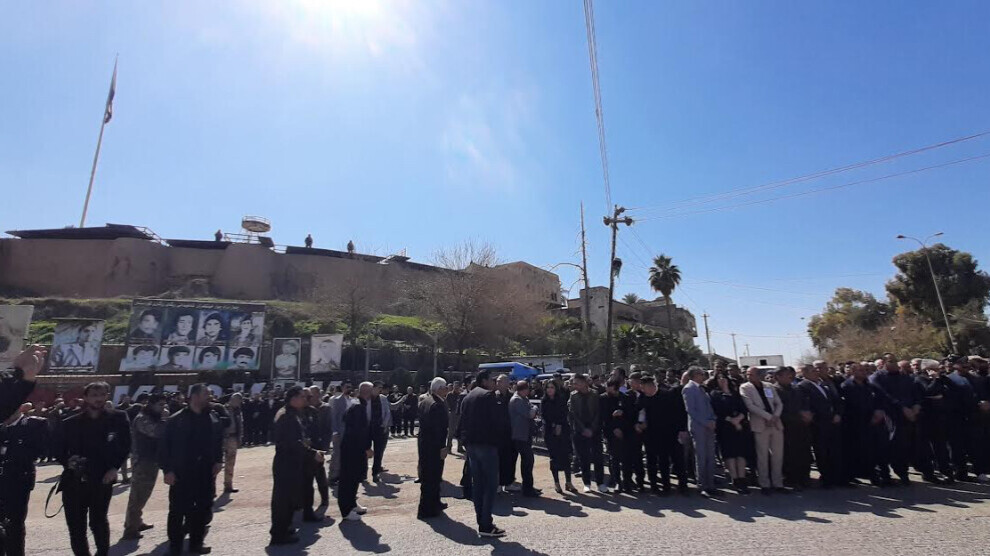 The Halabja Massacre has been commemorated on its 34th anniversary with various events held throughout South Kurdistan (North Iraq) on Wednesday.
On March 16, 1988, at 11.05 am, as part of a genocidal campaign against the Kurds in northern Iraq, the regime of then-President of Iraq, Saddam Hussein, launched a shelling on the city of Halabja with rockets and Napalm, an incendiary gel that sticks to skin and causes terrible burns. At least 5,000 people died following the attack in Halabja as part of the al-Anfal genocidal campaign.
A MOMENT OF SILENCE AT 11:05
A minute's silence was held in Sulaymaniyah, Halabja, Hewlêr, Kirkuk, Maxmur, Koye, Raperin, Soran and many other districts, as well as in the Iraqi Parliament, at the hour when the chemical attacks began in Halabja 34 years ago.
HALABJA
Head of the Halabja Victims Association, Luqman Ebdulqadir, criticized in a statement that the demands of the people of Halabja have not been fulfilled for the last 34 years. Ebdulqadir reiterated their demands for the improvement of living conditions and social services for the residents of the city.
SULAYMANIYAH
Those who lost their lives in the Halabja massacre were commemorated in an event held in front of the Sulaymaniyah Palace.
After a moment of silence, songs promoting patriotism and commemorating the Halabja victims were performed. The Kurdish national anthem Ey Raqib was also performed during the event.
An environmental organization and the Chamchamal Municipality organized a commemoration event outside the Chamchamal Technical Faculty of Sulaymaniyah. Saplings were planted in the memory of the victims.
HEWLÊR
A theatre play was performed in Hewlêr, the capital of the Kurdistan Region. The lack of public services and political parties in Halabja were criticized in the play.
Hewlêr Kurdistan Preparatory School held an exhibition where art works depicting the massacres against Kurds in the past years were depicted.
MAXMUR
A commemoration event was held by the Martyrs' Families Association at the Maxmur Refugee Camp. Speaking at the commemoration, Maxmur's co-mayor Fatman Bilen stated that the Kurds continue to be subjected to massacres after Halabja.
Bilen added that chemical weapons are still being used against the Kurds today.