Turkish soldiers injure civilian in Hakkari countryside
Turkish soldiers opened fire on a picnic group near the Kurdish town of Derecik, injuring a civilian with a shot to the head.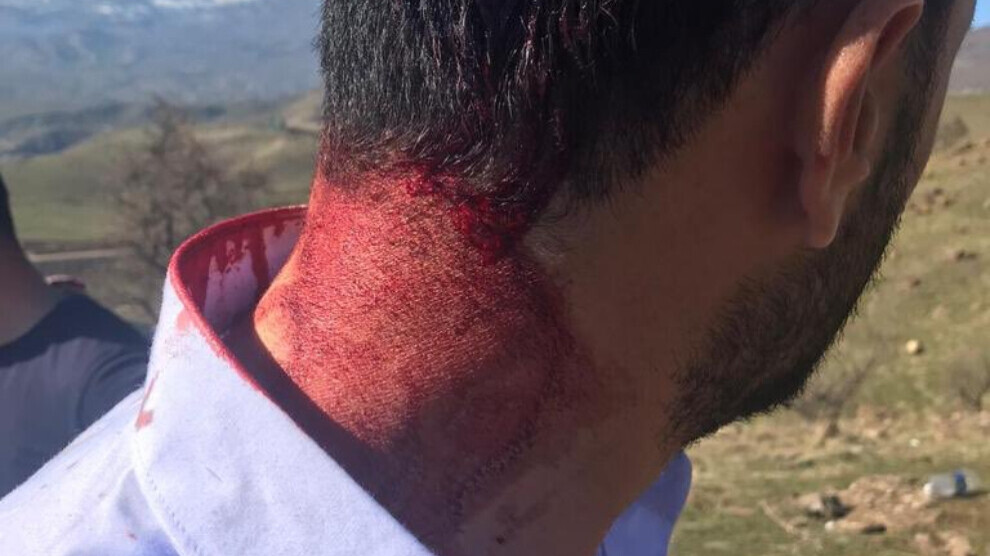 The provinces along the Turkish border in Northern Kurdistan are particularly affected by militarization, war and the violence that accompanies it. Near the village of Derindere near in Derecik district in Hakkari province, the year ended with another deadly attack by members of the Turkish army.
Reşit Ekinci was out picnicking with friends when the group was called by Turkish soldiers to an adjacent military post. Although the friends explained that they were from the village and on their way to picnic, the soldiers asked the young people to disperse. When the villagers explained that they were only there for a picnic and did not want to leave now, the soldiers opened fire on the group. Ekinci was injured in the head.
HDP deputy Sait Dede shared a video of the incident on Twitter and said: "In Derecik district, a citizen was shot and injured by soldiers at a picnic site. We condemn these atrocities that are systematically committed against our citizens in Derecik district and expect an immediate explanation from the authorities."
Turkish police are repeatedly using firearm against civilians enjoying an endless impunity. Every year, dozens of people are killed or injured as result of attacks by Turkish police and military forces. The perpetrators are not subjected to prosecution or trial. On the contrary, they are promoted most of the time.
As recently as November 30, 16-year-old Özcan Erbaş was killed by soldiers in the province of Hakkari when he was shot in the back while on a picnic with friends. Another teenager was killed by Turkish soldiers on August 1 when 14-year-old Vedat Ekinci died from a shot in the back in Derecik district.
RELATED NEWS: