Three kolbars who went missing in Şemdinli region still unaccounted for
Three kolbars have been missing for five days in the Turkish-Iranian border area near Şemdinli. In the meantime, Iranian soldiers injured another kolbar.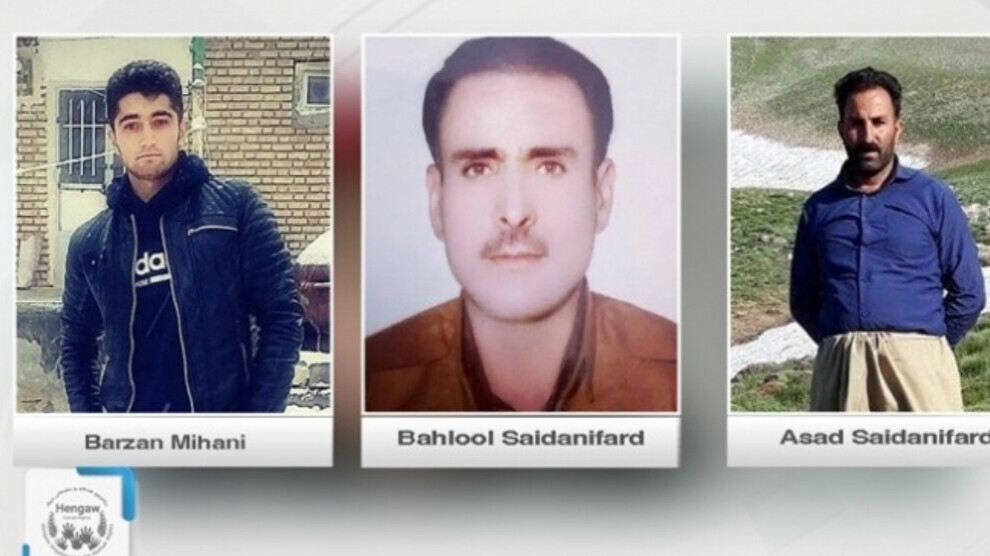 Because of their social hardship, kolbars (load carriers for daily wage) from Eastern Kurdistan engage in the life-threatening work of transporting electrical appliances, tobacco, tea and other products across the borders drawn through Kurdistan. Three of these kolbars are missing after a storm near the northern Kurdish village of Gelişim (kr: Şepeta Gerdî). The missing kolbars are named as Barzan Mahini, Asad Seydani-Fard and Bahloul Seydani-Fard from the Bavan village near Urmia in Iran's West Azerbaijan province. Due to the heavy snowfall, no search and rescue operations could be launched yet.
Kolbers are forced onto increasingly dangerous paths by the massive border fortifications and the attacks of the Turkish and Iranian military. Most recently, a kolbar was shot by Iranian soldiers in Sardabi, near the town of Banê in Eastern Kurdistan, and was seriously injured. Only a few days ago, 24-year-old Mehran Rahmani was shot dead by Iranian soldiers in the same region and 45-year-old Ibrahim Rahmani was injured.