The Shengal report hidden by Barzani
An unpublished report by the government of Southern Kurdistan reveals that an 18.000 peshmerga force of the KDP was on the spot and retreat without mounting any defense when ISIS attacked Shengal on 3 August, 2014.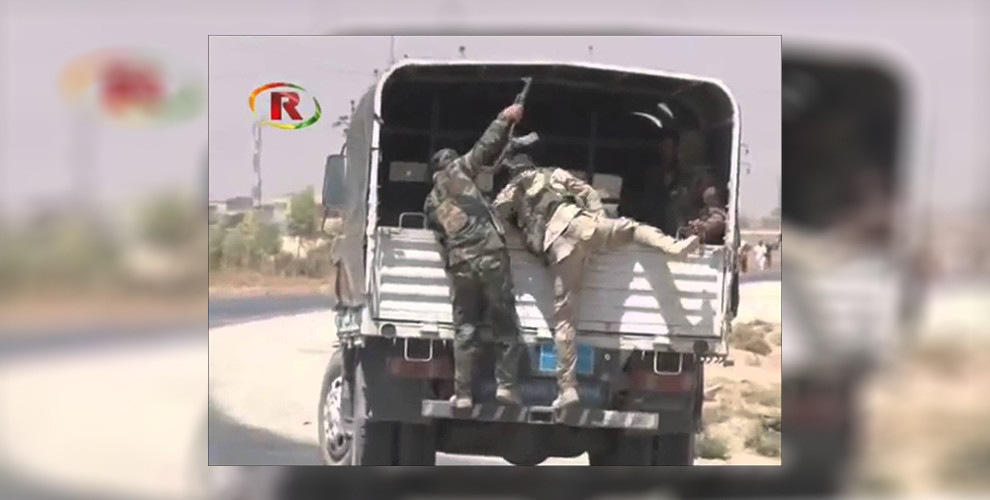 The broadcast channel KNN based in Southern Kurdistan reported that a delegation made up of 500 officials from the Ministry of Justice, Ministry of Interior, Ministry of Peshmerga and the Kurdistan Regional Government prepared a report in September 2015 based on their investigations on Shengal, and submitted it to the Kurdistan Regional Government.
It came out that this report has not been made public yet even though three years have passed since the genocide was perpetrated and two years since the report was prepared.
The TV channel KNN published the content of the report as well as the names of the peshmerga commanders who had been on site at the time of the invasion, stating that by the time of the ISIS attacks 18 000 armed servicemen of the KDP had been on the ground.
As the news channel revealed, the section of the report covering the military state of affairs contains the following armed forces of the KDP stationed back then in Shengal and surroundings:
* Zêrevanî forces (a special force of the KDP) under the command of Musa Gerdi in the Rabîa region
* The 17th Brigade forces under the command of Serbest Bapîrî
* The Shengal Anti-Terror Forces under command of Wehîd Kovlî
* The armed forces of Duhok under the command of Sheikh Elo
* The Zêrevanî forces under the command of one of Zêrevanî commanders, Seîd Kêsteyî
* The 14th Zêrevanî units commanded by Hemîd Hecî Xidir
This part of the report also reveals that the 18 000 well equipped servicemen of the KDP positioned in and around Shengal at the time of the onslaught were acting under the command of Masrour Barzani, leader of KDP's intelligence service Parastin and son of KDP leader Masoud Barzani.
According to the news article, the report contains following information on the toll of the genocide:
* 6417 people fell into the hands of ISIS gangs
* Aftermath of 3325 people is still unknown
* Corpses of Êzidî people were discovered in 45 mass graves
* 1293 people were massacred in the night of the genocidal attack alone
* 380,000 persons were displaced and ended up as refugees
* 100,000 Êzidîs left Southern Kurdistan territory following the genocide
* 1770 children lost their fathers
* 427 children lost their mothers
* 365 children were left orphans
* 68 holy sites and graveyards of the Êzidî community were blown up by the ISIS gangs