Shengal youth protest against Turkish occupation attacks
The Yazidi Youth Movement staged a demonstration in Shengal against the continuing occupation attacks of the Turkish army on Southern Kurdistan.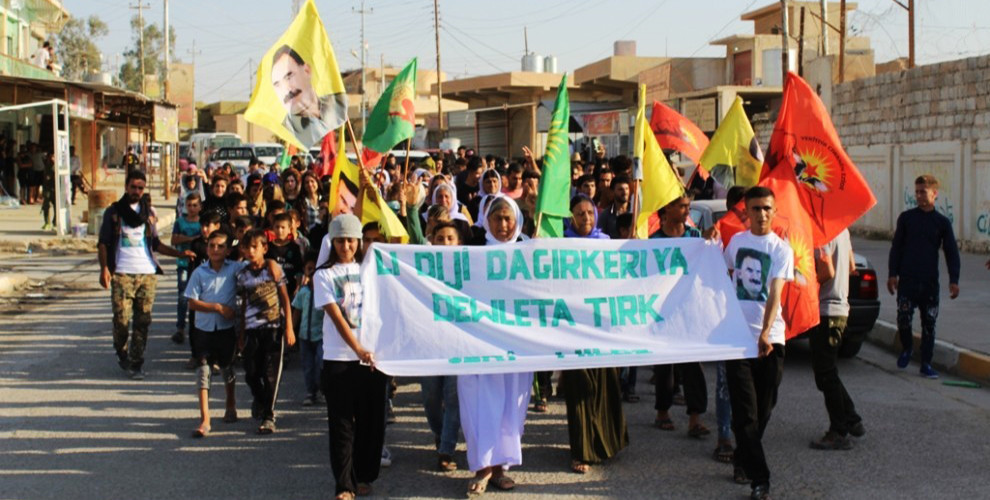 In Shengal, a demonstration was held on Saturday upon the call of Yazidi Youth Movement (YCÊ) against the Turkish army's continuing occupation attacks on Southern Kurdistan and the isolation of Kurdish leader Öcalan.
Hundreds of young people marched through the district of Sinune, calling for an immediate end to the aggravated isolation of Kurdish People's Leader Abdullah Öcalan, who has been imprisoned on the Turkish prison island of Imrali since 1999.
Under a colorful sea of flags of numerous parties and organizations, the youth marched to the People's Council of Sinune, where a final rally took place.
After a minute's silence in memory of the July 14 Great Death Fast resisters, Liza Xelef read a statement on behalf of the YCÊ.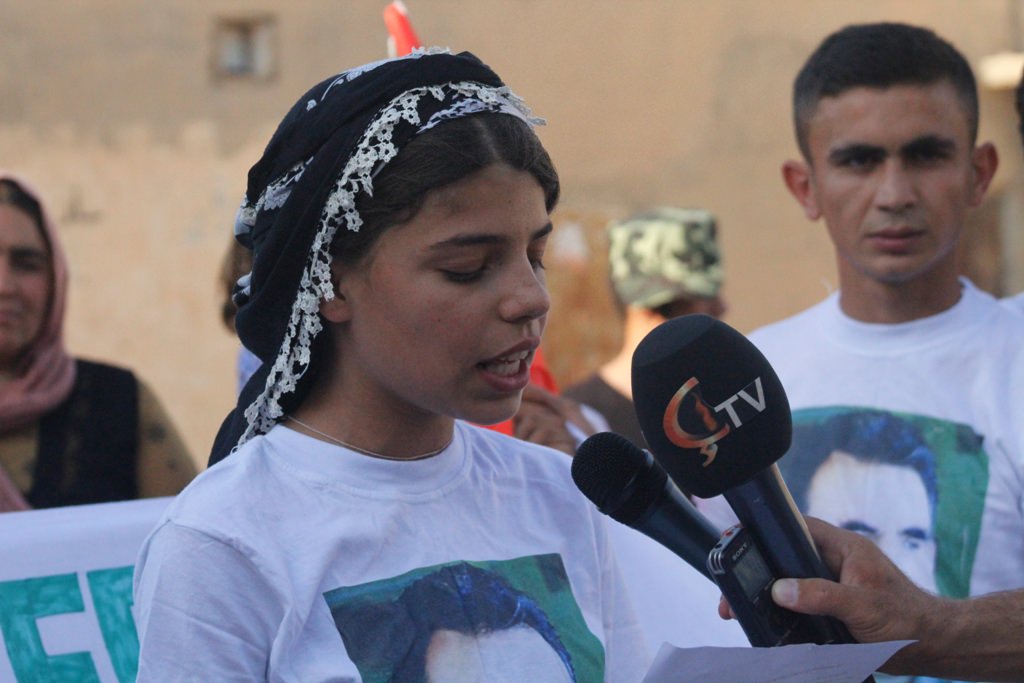 The young woman criticized the tacit attitude of the regional government under the leadership of the PDK regarding the Turkish occupation attacks on Southern Kurdistan territory and said: "Those who call the PKK occupiers should be aware that members of the PKK are children of this people. While you fled from Shengal, it was exactly the PKK that protected us from the genocide."
The statement underlined that; "The Turkish state is a fascist occupying power. Both the Turkish government, Erdoğan and his collaborators should know that we will not bow to the threats. The youth of Shengal, the women and the entire population will continue their resistance."