Shengal people's vigil in solidarity with Asayish continues
People stand in solidarity with the Asayîşa Êzîdxanê, the local Yazidi security forces in Shengal (Sinjar) against Iraqi government's decision to dissolve it.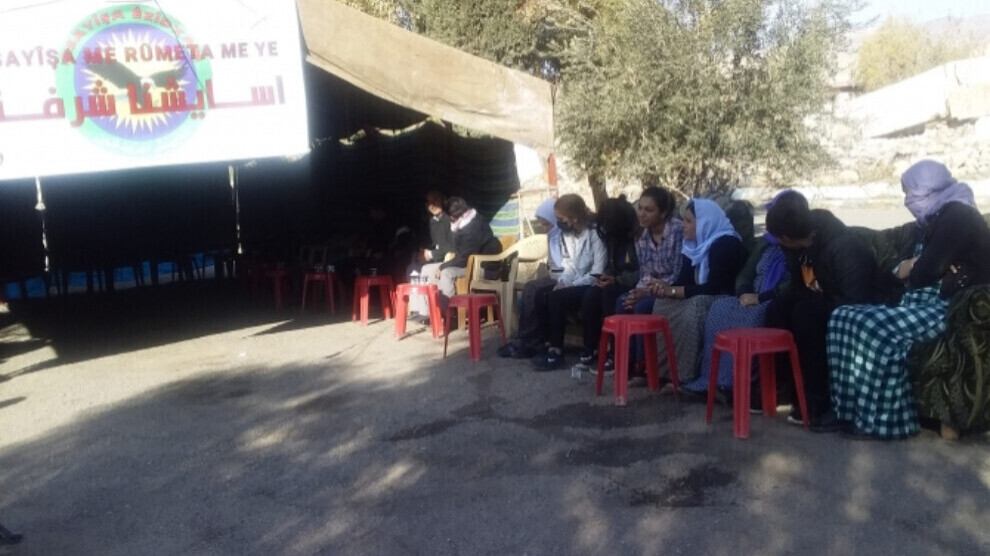 At the call of the Democratic Autonomous Council of Shengal (MXDŞ), simultaneous protests have taken place last week in front of the Asayish centers in Sinune, Khanasor and Shengal against the decision of the Iraqi government to dissolve the local security forces in line with an agreement between the Kurdistan Regional Government and the Iraqi government.
The action in front of the Shengal Asayish center continues on day 11 under the motto "We are all Asayish". The vigil was taken over by a group from Sinune and Digor today.