Sancar: In Antakya and Samandağ, I saw no state, only suffering and destruction
HDP co-chair Mithat Sancar was in Antakya and Samandağ. He underlined that there is no state and government in Hatay. On the contrary, there is great destruction and suffering.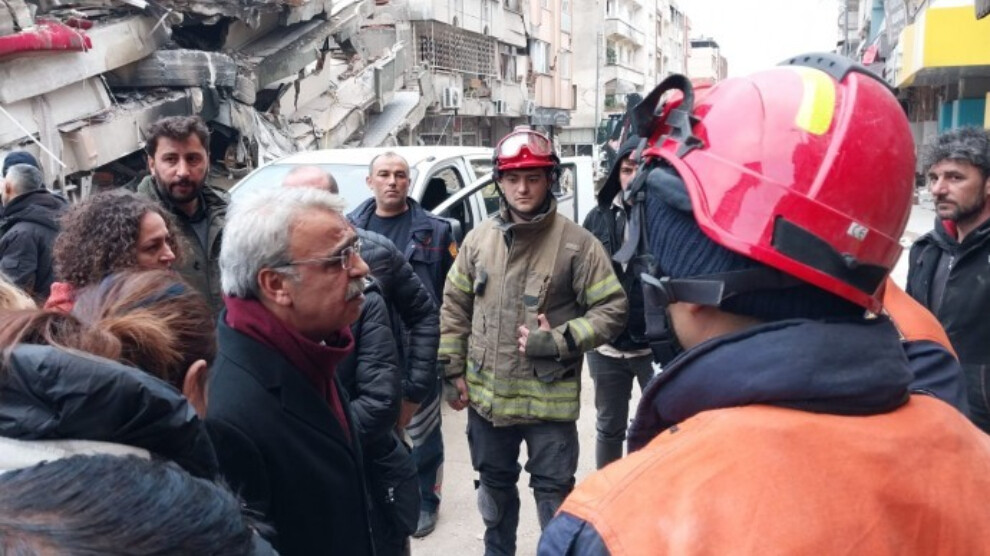 Peoples' Democratic Party (HDP) co-chair Mithat Sancar visited the Antakya and Samandağ districts of Hatay, which were devastated by the earthquake. Together with Sancar were HDP deputies Tülay Hatimoğulları, Züleyha Gülüm, Hüseyin Kaçmaz, as well as HDP Hatay, Adana and Mersin provincial co-chairs and party members. Sancar said that the destruction in the neighbourhood of Armutlu in Antakya was horrendous.
Sancar said that Antakya was completely abandoned to its fate, and added: "We saw many destroyed buildings in the regions we passed. But there was no rescue work. People remained on the streets. There is no shelter, heating, bread or tents. In short, there is no state, no government here. It is painful. There is anger and solidarity is the only opportunity we have."
Call for solidarity
Sancar said that the dimensions of the disaster were enormous. "The earthquake is a natural disaster. But it is the administrations that turn it into a social destruction and humanitarian tragedy. If precautions were taken in advance and if emergency aid and response efforts were organized quickly, there would be no such great loss of life. Our current task is to increase solidarity."