Roboski families: Those responsible for the massacre are awarded
General Yasar Guler presided the meeting that decided to launch air strikes on Roboski.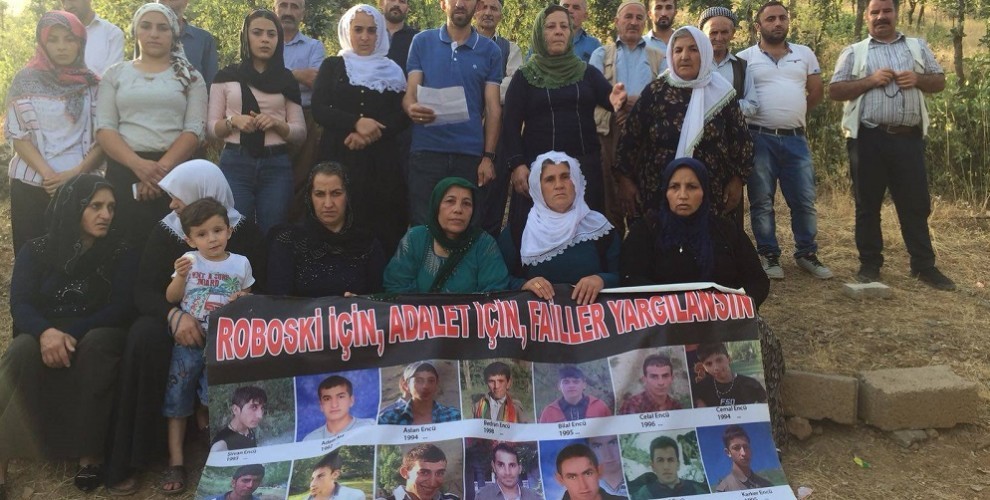 Families of Roboski victims have reacted to the appointment of General Yasar Guler as head of General Staff.
Guler was the general who presided the meeting in which the decision was taken to launch the air strikes that caused the massacre in Roboski.
Asking justice in their weekly action, the Roboski families also expressed their solidarity with the Soma families, whose quest for justice has gone unanswered.
Meeting for the 341st week, the families of Roboski recalled how they lost 34 of their relatives when the Turkish army bombed the people doing border trade to earn a living in village of Roboski, in Uludere district of Sirnak province.
Speaking at the graveyard on behalf of the families, Veli Encu began this week's statement by expressing solidarity with the families of Soma miners. 
"The judiciary, - said Encu - protects those responsible for Roboski massacre and actually awards those on trial for the Soma massacre".
This, said Encu "is a new sufferance imposed on those families".
Encu also recalled the families of the train incident in Tekirdağ and pointed out that no executive has resigned over this tragedy.
"The people at the top of the negligence chain are being promoted while they need to be tried and punished", he said.
General Guler is rewarded, said Encu reminding that "on the evening of the Roboski massacre, General Yasar Guler, was who watched the Heron images at the General Staff Monitoring Center two hours before the bombing and decided to launch the air operation".
Encu stated that the families will fight against impunity until justice is done.