PJAK announces death of two guerrillas in a plot by Iranian forces
Two PJAK guerrillas, Zagros Manî and Şewger Çiya fell victim to a plot in Sulaymaniyah city of southern Kurdistan, northern Iraq in February.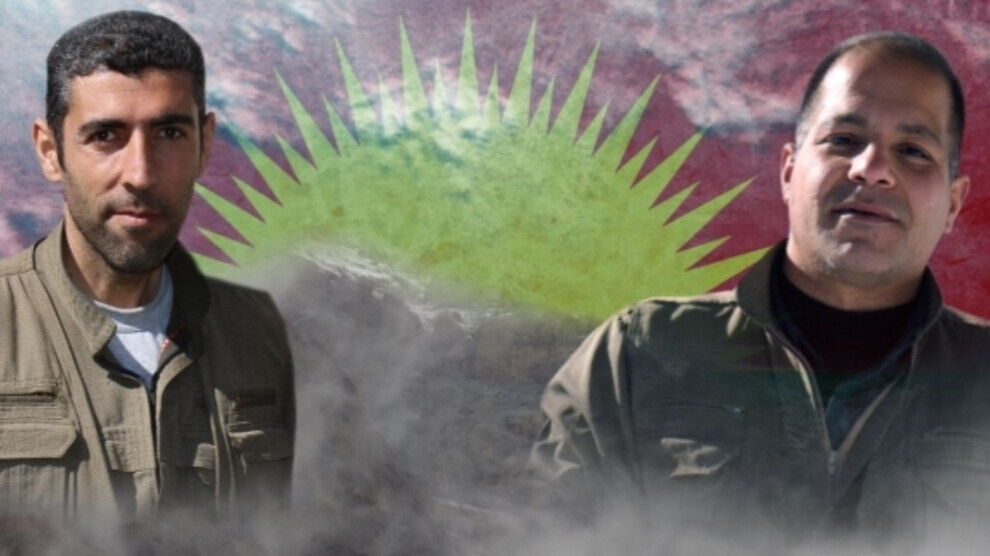 The Party for a Free Life in Kurdistan (Partiya Jiyana Azad a Kurdistanê - PJAK), has announced the death of two guerrillas; Zagros Manî and Şewger Çiya. According to PJAK, the two guerrillas were martyred in February as a result of a plot by the Iranian state forces in the Çem Şilêr area near Panciwan, Sulaymaniyah.
The statement of the Co-presidency of PJAK said: "Two people visited Çem Şilêr to see a group of our friends. These two people were bought according to a previously prepared plan, and they found the opportunity to implement their plan after arriving at the site of our friends. On February 4, 2021, our friends Zagros Manî and Şewger Çiya were murdered in an inhumane way. This incident has once again shown the anti-human face of the Islamic Republic."
Regarding the identity of the two martyrs, PJAK shared the following information:
First-Last Name: Mehdi Rızayi
Nom de Guerre: Zagros Mani
Mother's Name: Êzet
Father's Name: Ehmed
Birthplace: Kermanshah
Date of Participation: 2014
Date of Martyrdom: 4 February 2021
***
First-Last Name: Ako Fetih
Nom de Guerre: Şewger Çiya
Mother's Name: Şerafet
Father's Name: Seid Murad
Birthplace: Sine
Date of Participation: 2018
Date of Martyrdom: 4 February 2021