People of Cizre gather for Newroz despite state blockade
Thousands of people flocked to the Newroz area despite the state blockade in Sirnak's Cizre district.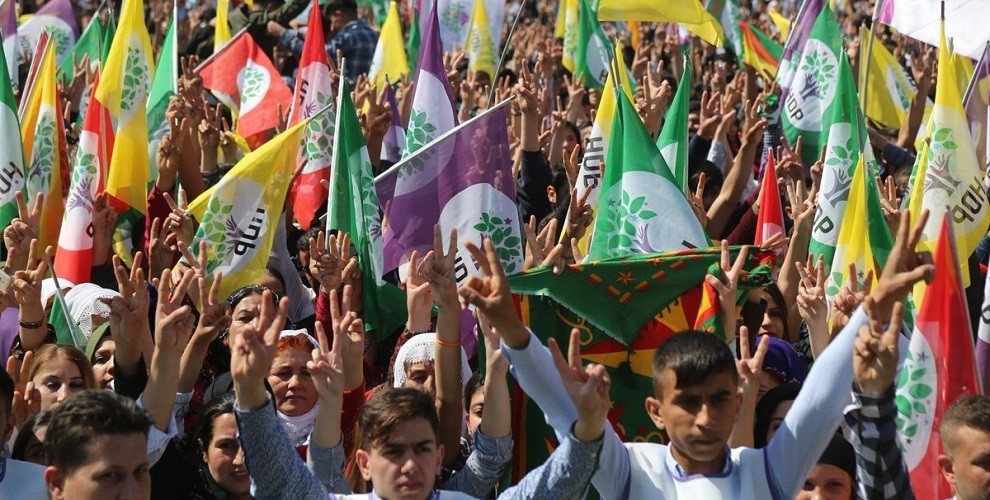 The people of Cizre, who have been subjected to crimes against humanity, destruction and basements of atrocity, have flocked to the Newroz area despite the state blockade. Preparations for the celebrations have been going on for days and men and women have donned traditional attire for the celebration.
Banners that read "Em e Teqez Bi Serbikevin", "We will prevail" and "Leyla will live isolation will end" were put up in the Newroz grounds in the Konak neighborhood.
The area was surrounded by dozens of police officers and military armored vehicles. There is a de facto State of Emergency in the town where the people continue to flock to the grounds despite the blockade and pressures.
There is frequent tension in the entry points to the area due to the police pressure and obstacles. At least two people have been detained.
Women pass through the blockade with zilgit chants and children wear their colorful traditional dresses. The white "batuyani" clothes that symbolize peace gave messages of peace and fraternity in Cizre.
The celebrations continue with enthusiasm despite obstacles.