People in Shengal: 35 days of action in support of Asayish
The action organised by the people of Shengal to defend and support the Êzidxan Public Order forces continues on its 35th day.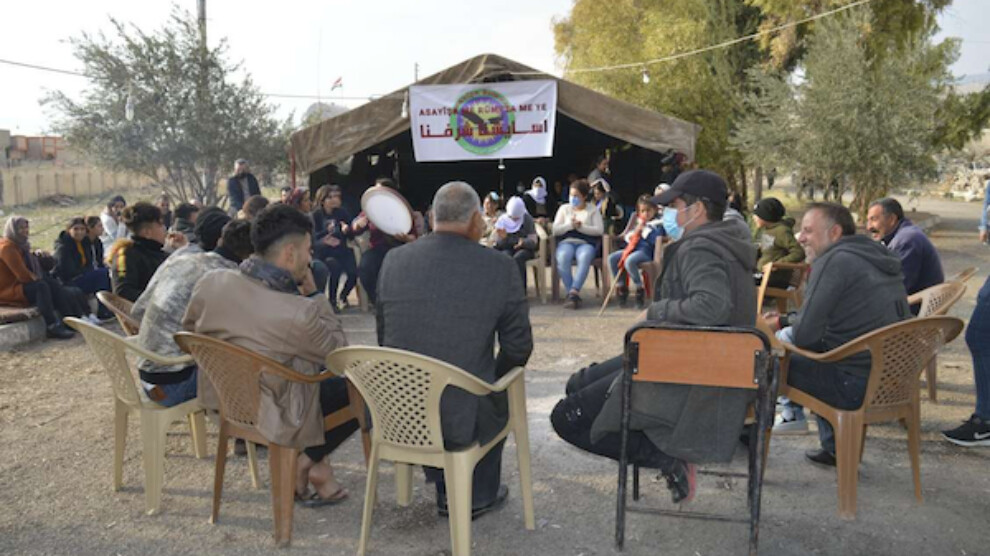 The tent put up as part of the action carried out by the people of Shengal and the Yazidi community in front of the Shengal Public Security Center to support the Êzidxan Asayish (Public Order forces) and to protest the Shengal agreement between the Baghdad and Hewler governments has reached day 35.
While the tent protest continues under the slogan 'We are all asayish', the people of Shengal reiterated their determination in continuing their action.
Among those who joined the action, is Besma Shengal who said: "It is very important to support and defend the Êzidxan Asayishi because it means to protect the gains of the Yazidi community. We are determined to continue our actions until the Iraqi government recognizes our will."
The tent is being visited by scores of people every day.