More mass graves opened in Shengal
6 more mass graves are being opened in Shengal, where ISIS committed massacres in 2014.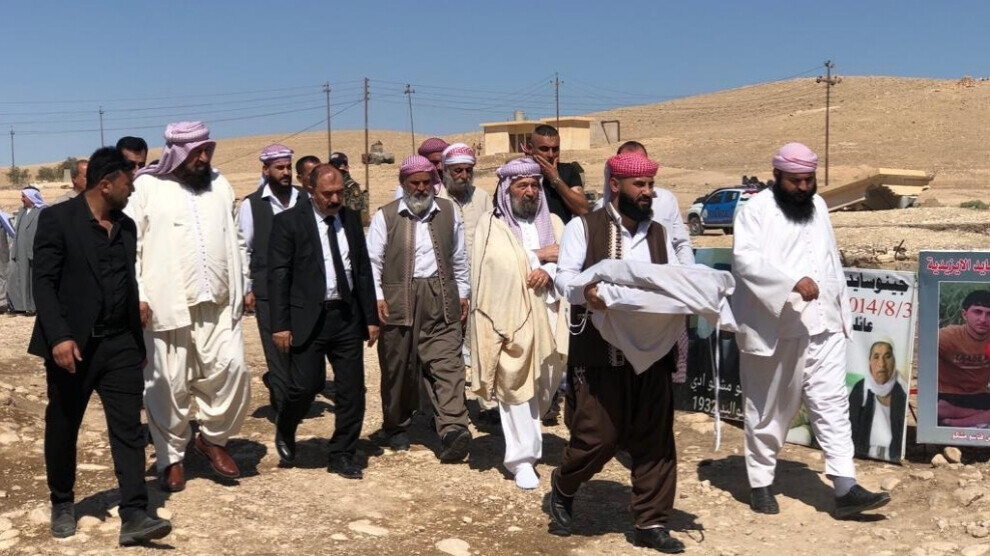 On August 3, 2014, many villages and districts in the Yazidi town of Shengal in southern Kurdistan (northern Iraq) were subjected to all-out slaughter by ISIS. Those who were killed in the onslaught were buried in mass graves. Of the 87 mass graves located in Shengal since, 34 have been opened so far.
As the anniversary of the massacre against the Yazidi people is looming, the fate of those who disappeared during the massacre has been brought to the agenda once again. The Iraqi government is currently opening the mass graves where those murdered during the massacre are buried.
The exhumation of the remains of victims in 6 mass graves has started in the village of Qinde, located in the southeast of Shengal. According to witnesses, nearly 100 people are buried in the mass graves.

Hundreds of people with pictures of the victims gathered in the area of the mass graves. A delegation of the Shengal Autonomous Administration was also present in the village of Qinê where the mass graves were opened.
The bodies to be exhumed will be sent to Baghdad for DNA tests. The remains of the victims will then be handed over to their families once their identity information is clarified after DNA tests.
It is reported that the work in mass graves will last a few days.