More displaced Yazidis return to Shengal
After the defeat of ISIS, the displaced people of Shengal continue to return to their houses. Two more families who migrated 8 years ago have returned to Shengal today.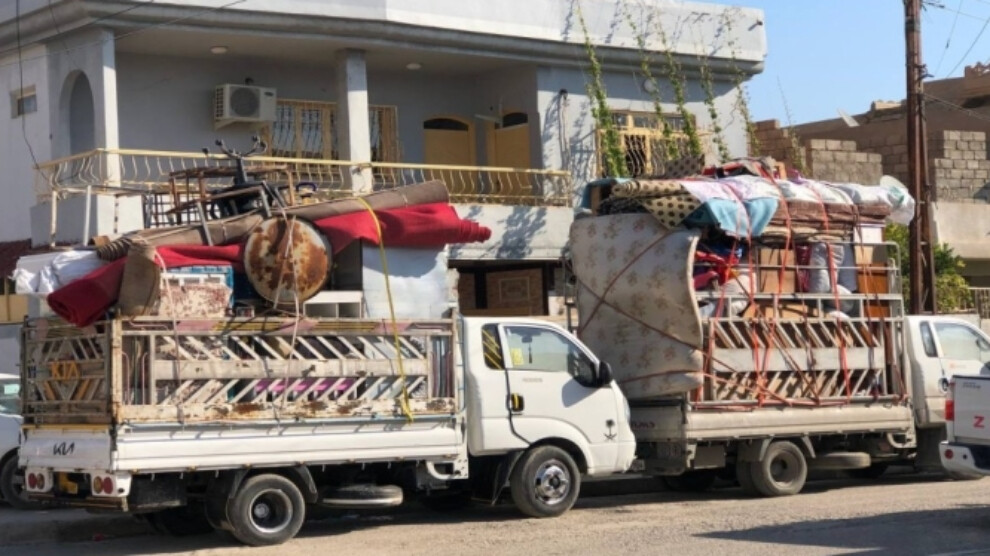 Hundreds of citizens were killed, and thousands of others were forced to leave their homes when ISIS started to massacre the Yazidi people in Shengal on August 3, 2014.
After ISIS was defeated by the Kurdish freedom guerrillas and the Yazidi defense forces, displaced families have begun to return to their homeland.
Two more Yazidi families who were forcibly displaced after the mass slaughter have returned to Shengal after 8 years.
The families who migrated to the Sêmêlê town of Duhok 8 years ago have returned to their homes in the Shehidan district of Shengal.
According to the data of the Shengal District Governorate, about 300 Yazidi families have returned to the Yazidi town since August 2022.