Military vehicle destroyed, one soldier killed in Şemdinli
Guerrillas continue inflicting blows on the Turkish invasion army in Kurdistan.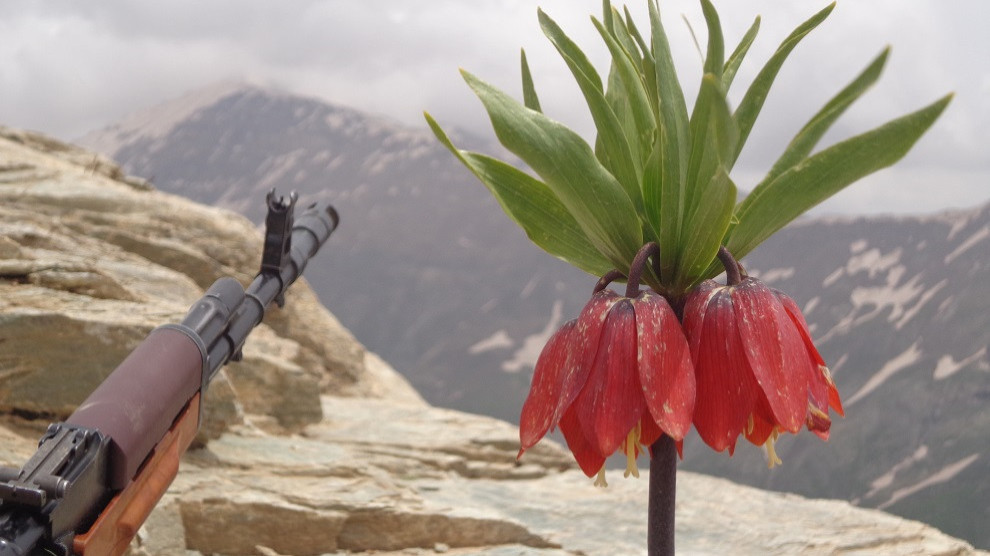 People's Defense Forces Press Office (HPG-BIM) released a statement announcing the details of the continued military activities and attacks by the Turkish army in Kurdistan territory.
HAKKARİ
The statement said that guerrillas hit Turkish forces in the countryside of Hakkari province on October 5 to condemn the October 9 International Conspiracy as part of the Martyr Bager and Martyr Ronya Revolutionary Campaign. A sabotage action by guerrillas targeted a Turkish military vehicle on move in Rubarok (Derecik) town in Hakkari's Şemdinli (Şemzinan) district. While the vehicle was destroyed, one soldier was killed and four others wounded as a result of the action.
On the other hand, HPG reported Turkish air raids in Pirê area in Hakkari's Çukurca (Çele) district on October 1st. Two guerrilla fighters lost their lives in these attacks.
Turkish jets shelled the Deşta Xane area in Çukurca region on October 4. The bombardment did not cause casualties or injuries among guerrillas.
BİTLİS
At 19:00 on October 5, guerrillas targeted and destroyed a base station in Şehit Mizgin area in Tatvan district of Bitlis.
MEDYA DEFENSE ZONES
HPG-BIM stated that Turkish army continued with aerial bombardments against the guerrilla-held Medya Defense Zones in southern Kurdistan, northern Iraq. Accordingly, Turkish aerial bombardments targeted the Deşta Nehlê area and surroundings of the Çemrobotki village in Gare region at around 07:30 this morning.
The statement added that the attacks caused no casualties in guerrilla ranks but started a fire in the forestland in the targeted area.