Mayor of Yüksekova sentenced to seven years in prison
Irfan Sari, co-mayor of the district of Yüksekova, has been sentenced to seven and a half years in prison as an alleged member of a terrorist organization.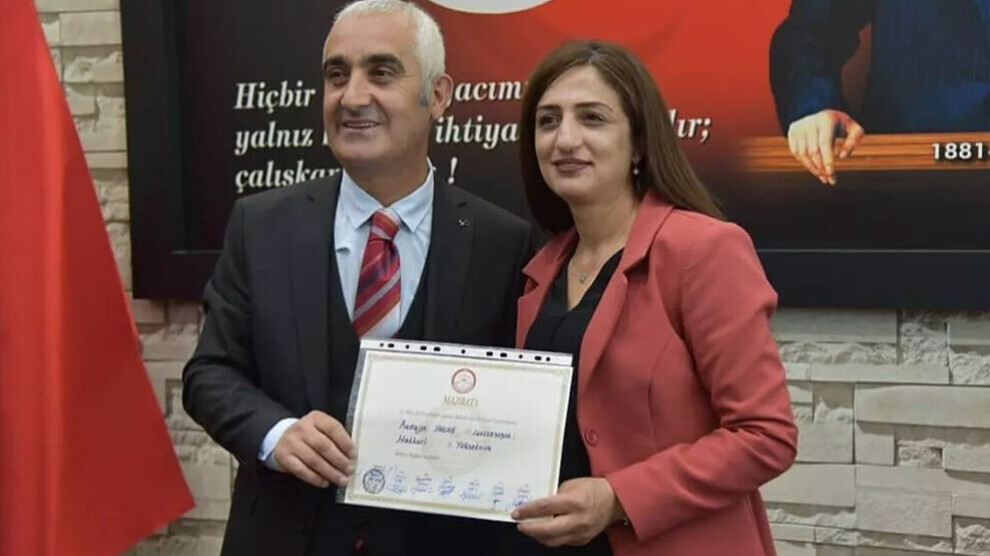 In the trial of deposed and imprisoned mayor Irfan Sari (HDP), the verdict has been handed down at the Criminal Court in Van. The co-mayor of Yüksekova had already been sentenced last year to one year and three months in prison for terrorist propaganda," but the court in Hakkari acquitted him of the charge of membership in a terrorist organization in March 2020. In the next hearing in Van, the "propaganda sentence" was upheld and a prison sentence of six years and three months was handed down for membership. The total sentence is now seven and a half years. The Kurdish politician's defense lawyers have announced an appeal.
Irfan Sari was elected co-mayor in Yüksekova together with Remziye Yaşar in March 2019; the following October, both were suspended and arrested by the Turkish Interior Ministry.