Masjid torn down to build outpost
Turkish soldiers destroyed the cemetery in the Kato area of Beytüşşebap completely and built an outpost on top of the demolished masjid.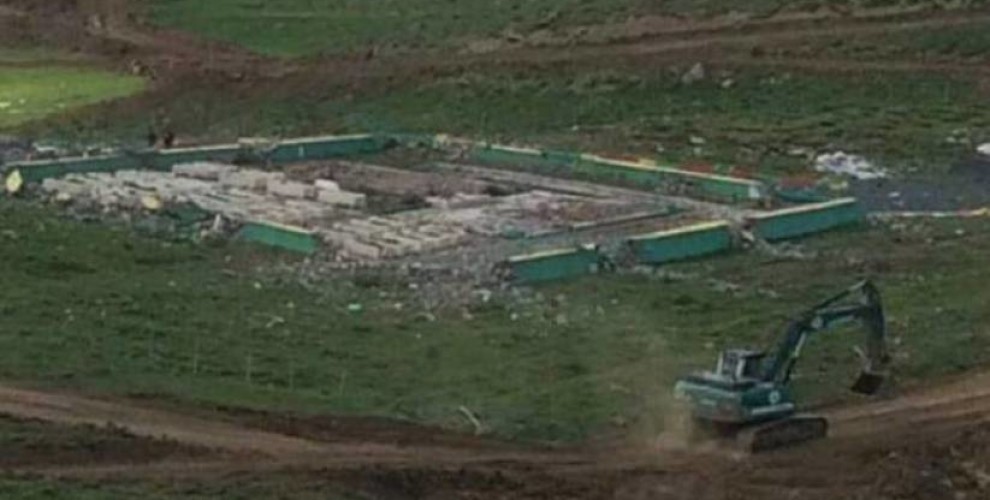 The operation launched with a large number of soldiers and village guards on April 18 in the Kato area of Şırnak's Beytüşşebap district continues. There are sporadic clashes in the area where new roads are being built for military vehicles. A new outpost has been built near the area and preparations for military base zones continue. Local sources spoke about the operations in the area and said that the soldiers can't advance further than the entrance of the area.
Local sources said the newly built outpost hasn't been completed yet and it was built right next to the Martyr Kurtay Feraşîn Martyrs Cemetery in the Meydan Kolya Plains in the area. The cemetery masjid had been demolished by diggers in recent months by the soldiers and an outpost has been built in its place.
Sources also said the cemetery, which was bombed on November 14, 2015, has been completely destroyed.