March in Suleymaniyah against Turkish occupation
People protested against attacks on Qandil.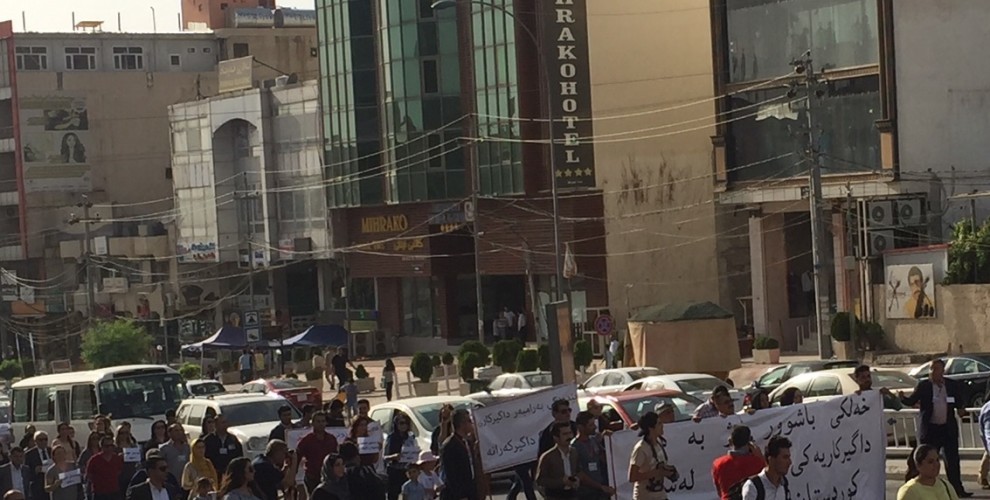 A march against the Turkish attempts to enter Qandil was organised in Sulaymaniyah, South Kurdistan.
The march is one of the dozens of initiatives organised all over South Kurdistan to protest the Turkish state operations. The initiatives have been coordinated by the National Front Against Invasion.
People, intellectuals, writers, academics, political parties and civil society organizations took part in the march which ended in Nali Park.
Here speeches were delivered by the promoters of the initiative while the crowd was chanting slogans like "Qandil is the heart of Kurdistan" and "Erdogan killer".
The speakers underlined the shameful silence of the Hewlêr (Erbil) government and called on the administration to state its position against the Turkish occupation operations.