Many soldiers killed in Bazid, Oremar and Çukurca
HPG announced that several actions have been killed in the recent actions by guerrillas in Bazid, Oremar and Çukurca, North Kurdistan.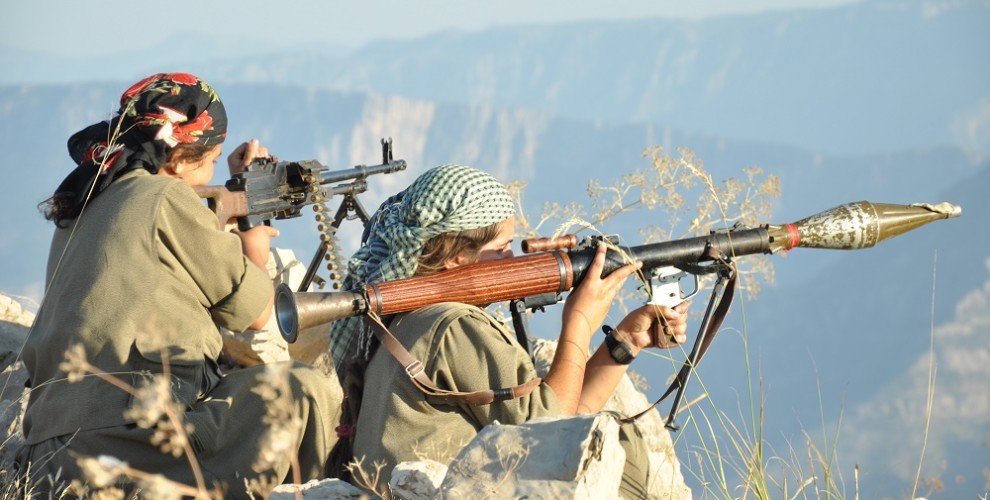 HPG Press Centre provided information regarding the actions carried out by HPG (People's Defense Forces) and YJA-Star (Free Women's Troops) guerrillas in Bazid, Oremar and Çukurca, North Kurdistan.
BAZİD
Accordingly, guerrillas hit the Turkish soldiers getting deployed on a hill in Bırnê Reş area in Ağrı's Bazid district on April 18. Sabotage actions by guerrillas targeted an armored vehicle and two separate groups of soldiers. Many soldiers were killed as result of the actions, forcing the Turkish unit to retreat after suffering casualties that were retrieved from the scene by Sikorsky helicopters and ambulances dispatched to the scene afterwards. The action was carried out in memory of the guerrillas martyred in Bazid and Erciş, and in response to the Turkish army's recent attacks on cemeteries of martyrs.
OREMAR
At 12:00 on April 20, the Turkish soldiers stationed on Elişêr hill in Oremar area of Hakkari's Yüksekova district were hit guerrillas with mortars. The number of soldiers killed or wounded here couldn't be clarified.
ÇUKURCA
At between 05:00 – 06:00 am on April 18, guerrillas carried out a sabotage action targeting a group of soldiers on move on Cigerxwin hill in Çiyayê Reş area on the border of Hakkari's Çelê (Çukurca) district. One soldier was killed here.
AIRSTRIKES
At between 13.00 - 15.00 in the afternoon of April 20, Turkish warplanes shelled the hamlets of Mervanos and Şukê in Avashin area of Medya Defense Zones in South Kurdistan territory.