Kurdish politician says Turkey targets not only PKK but entire South Kurdistan
Politician Mihemed Emin Pencewini said that the new Turkish assault not only targets the Kurdistan Workers' Party (PKK), but seeks to occupy South Kurdistan, and called on all Kurds to condemn it.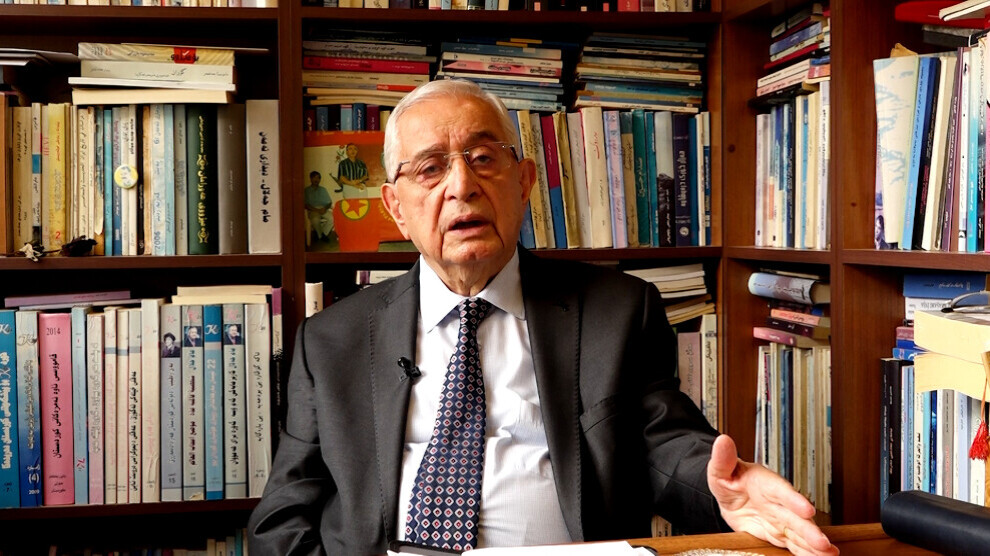 Politician Mihemed Emin Pencewini from South Kurdistan spoke to ANF on the new attacks of the Turkish state against the guerrilla areas.
Pencewini recalled that the Turkish state had carried out several military operations against South Kurdistan in the past to no avail.
"The new attack is aimed at occupying South Kurdistan as a whole,'' said Pencewini, adding, "Turkey hits the PKK as a pretext to achieve this goal."
'ONE-THIRD OF SOUTH KURDISTAN IS OCCUPIED BY TURKEY'
Pencewini pointed to the presence of Turkish soldiers in South Kurdistan, adding, "It is a well-known fact that one third of South Kurdistan's territory is occupied by the Turkish army."
'KURDS SHOULD RESPOND TO THE NEW WAVE OF ATTACKS'
Pencewini further remarked that, "I call on all the political groups in South Kurdistan and the patriotic people of Kurdistan to oppose the military attack. These news attacks are carried out to disfavour the political cause of South Kurdistan. Therefore, it is the duty of all South Kurdistan forces in the government and opposition to oppose the occupation."
"South Kurdistan has been under fire for two weeks. The Kurdish people's property, fields and gardens have been burned by the Turkish troops. However, the South Kurdistan media ignores this."
'TURKEY PERSECUTES ALL KURDS WITHOUT DISTINCTION'
Pencewini called on Kurds living in Kurdistan and abroad to take to the streets against the occupation, saying that Turkey lumps all Kurds together.
"There has been a growing hostility towards the Kurds. Erdogan's political program seeks to end Kurdish cause. Erdogan and his ultra-nationalist ally want to carry out a Kurdish massacre. That is why they launched the new assault on the anniversary of the Armenian genocide. This was a clear message to all Kurds: 'If you do not obey our policies, we will do what we did to the Armenians.' Therefore, if the Kurdish forces remain silent, these attacks will also target them in near future."
'KDP HAS PARTICIPATED IN THE ATTACKS'
Pencewini said that the ruling Kurdistan Democratic Party (KDP) took part in these attacks offering military support to the Turkish military.
"In my opinion, the central Iraqi government was informed beforehand. Erdogan informed all of them including the European countries. When he called US president Joe Biden on the day of the attack, he also informed him. The Iraqi government stands still against Turkey. According to the constitution of the country, the Iraqi government must protect its air space, lands and borders. Although most of its territory is now occupied, it does not say anything against it," Pencewini added.