Kurdish MP opens first parliamentary session in Armenia
Kurdish politician Kinyas Hasanov has become the oldest member of parliament in Yerevan to open the first session of the Armenian parliament after the summer recess. The 76-year-old called for unity and tolerance.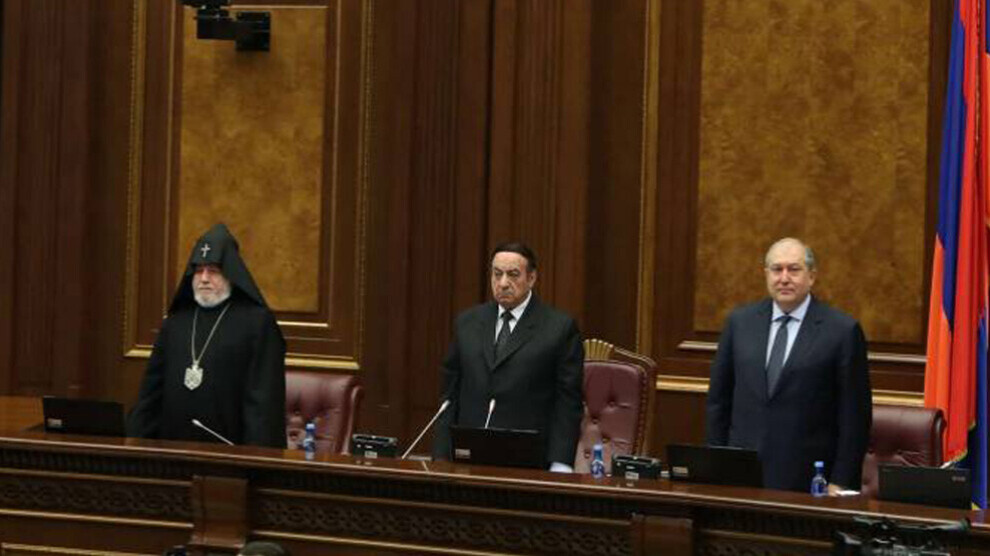 The Kurdish politician Kinyas Hasanov opened the first session of the Armenian parliament after the summer break on Monday as the oldest among 107 deputies. The 76-year-old from Nikol Pashinjan's Civil Contract party used his opening speech to call for unity and tolerance.
"I think my age allows me to address you with a request," the political veteran also known as Kinyazê Hemîd said in the direction of the new deputies. "I ask my Armenian colleagues to be united and tolerant. Because what matters to all of us here is the security of the Armenian nation and the development of our country. Let us use our strength to realize the aspirations and goals of the people." Hasanov is also the chairman of the Kurdish community in Armenia.
At the beginning of the start of parliamentary work, the victims of the Azerbaijani-Turkish war of aggression against Artsakh (Nagorno-Karabakh) were remembered and a minute of silence was held. More than 6,500 people died in the 44-day war from Sept. 27 to Nov. 9, 2020, during which key parts of the Caucasus republic were lost to the Baku government - including the city of Shushi and the districts of Agdam, Kelbadshar and Kachin.
Pashinyan Appointed Head of Government of Armenia
Also on Monday, Nikol Pashinyan was appointed Prime Minister of Armenia for a new term. President Armen Sargsyan published a decree to that effect. Pashinyan's civilian contract had received 53.9 percent of the vote in the early election six weeks ago. However, the vote had been under the impression of the lost battle for Artsakh.
Nikol Pashinyan has served as the prime minister of Armenia since 2018. He now has 15 days to form a new government.