"Kolbarism is a result of discrimination against Rojhilat"
Lawyer to kolbars Huseyin Ahmediniyaz sent an open letter to the Iranian Interior Ministry Deputy Officer for Security who targeted the kolbars and said, "Kolbarism is a result of your discriminatory policies against Rojhilat for 40 years."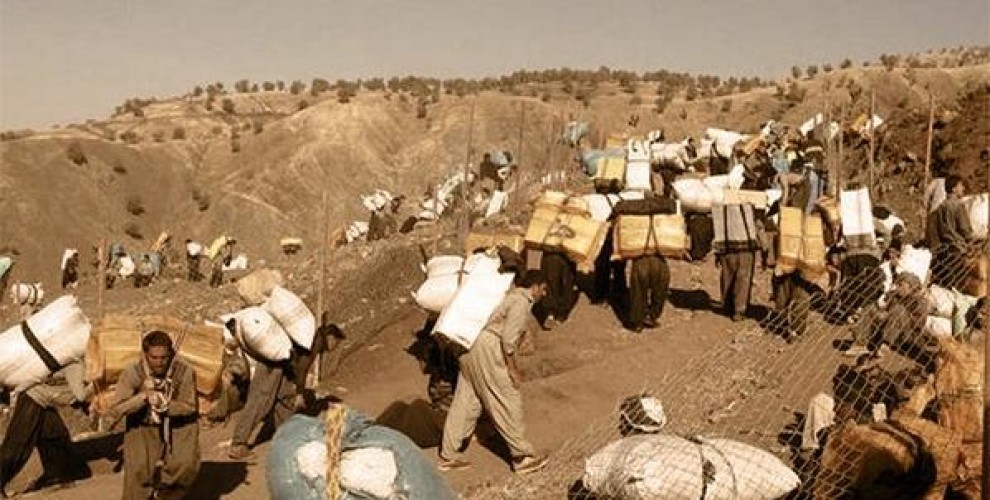 The plight of kolbars, who struggle to make a living and die at the hands of the Iranian regime at the rate of one kolbar every day, never seems to end.
FATWA FOR THEIR KILLING
Iranian Interior Ministry Deputy Officer for Security Huseyin Zulfukari issued a statement two days ago and said the kolbars are "smugglers" who they "need to kill".
Lawyer to kolbars Huseyin Ahmediniyaz wrote an open letter against these comments. Ahmediniyaz said these comments giving a fatwa for the killing of kolbars constitute a crime according to the constitution.
"CRIME AND IN VIOLATION OF HUMAN RIGHTS"
Ahmediniyaz said, "Your comments on the killing of kolbars go against the Articles 3, 8, 9, 19, 22, 34, 37 and 43 of the Iranian constitution and as such constitute a crime. Other than that, your comments openly go against human rights."
"RESULT OF YOUR POLICIES AGAINST ROJHILAT"
Ahmediniyaz pointed out the conditions that have led to kolbarism and said:
"Kolbarism isn't a discovered concept. It is not a concept formed by foreign enemies either. Kolbarism is the harsh truth that emerged after poverty and unemployment ran rampant for forty years of discriminatory practices against Rojhilate Kurdistan.
According to numbers announced by your administration, over 500.000 people are risking their lives and working as kolbars to have one piece of bread to eat. Your speech two days ago harbored animosity against these 500.000 people.
Both the state and the parliament have formed projects to end kolbarism, but you and some security institutions didn't allow these projects to come to life.
Kolbarism is a result of the state not fulfilling its duties to the citizens. The state isn't providing the people with employment opportunities to live their lives and put bread on the table, so the people are forced to strive and risk their lives. Because the people's hunger can't be satiated with good wishes and statist slogans. The people are still hungry after all your slogans and prayers.
Kolbarism is not a walk in the park. It is a solution an exploited people has found against tyranny and treachery.
The state was responsible to develop prosperity, equality, manufacturing, happiness and a good life in Rojhilate Kurdistan in the last 40 years.
I wonder if you are aware that kolbarism is the failure incarnate of 40 years of your policies in Rojhilate Kurdistan. Because the international community watches in disbelief how a country with oil, water, natural gas, minerals, so much natural resources has kolbarism, essentially a calamity for a single piece of bread.
"YOU BRING NOTHING BUT RUIN FOR THE PEOPLE"
As long as men like you, who sit on luxurious chairs behind posh desks on the 14th floor of the Ministry, regard Kurds and kolbars as slaves society will remain without a solution.
It is the year 2018 and your tyranny against the poor people of Rojhilat makes one cry blood. You rule in the name of this people, but you offer nothing but insolubility, despair, murder and calamity."