Iraqi political observer: "Turkish security delegation visited Hewler"
Iraqi political observer Wail El-Rikabi said that a Turkish "Security and Intelligence" delegation visited Hewler and met with officials of the Kurdistan Regional Government.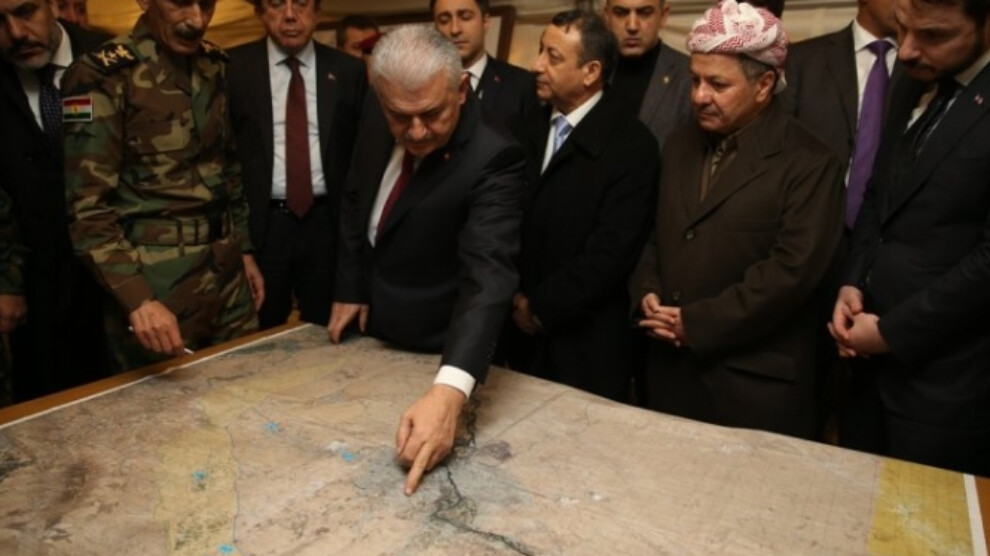 Iraqi political observer El-Rikabi spoke to Rojnews about Iraqi Kurdistan's ruling party, KDP's crackdown on people, the corruption of KDP officials, the increasing poverty in the Kurdistan Region, and KDP's relations with the Turkish state.
El-Rikabi criticized the KDP's ban on demonstrations in the Kurdistan Region, saying, "The KDP is responsible for this crackdown and persecution of the people. It is silencing all voices that seek their rights."
Commenting on the wealth of the Barzani family and the poverty of the people, he said, "The Barzani family controls oil revenues, commerce at border gates and all companies, but the Kurdish people in the Kurdistan Region live under difficult conditions and poverty!"
El-Rikabi said that the Kurdish people would stand up against the KDP's control of the entire finance and resources.
El-Rikabi also revealed important information about the KDP's relations with the Turkish state: "A few days ago, the Kurdistan Region authorities welcomed a 'security' delegation from the Turkish state in Hewlêr (Erbil). During the meeting, the opening of Kurdistan airspace to Turkish fighter jets and several other issues were discussed."
The political observer stated that a planned placement of Turkish intelligence in the governorship of Kirkuk was also discussed at this meeting. He noted that all political powers are aware of this plan but prefer to remain silent.
El-Rikabi emphasized the importance of the free press in preventing attacks from the Turkish state, saying, "The press should continue its role in exposing the crimes of the Turkish state and keep reporting about them."
A month ago, sources affiliated with Hashd al-Shaabi announced that an intelligence and security delegation had moved to Kirkuk from Hewler airport. However, the Hewler Police Department denied this report later on.