'Iraqi army is disrupting peace', say people in Shengal
The Iraqi army has massively increased its troop presence in Shengal. The people there are concerned and are demanding the withdrawal of the soldiers.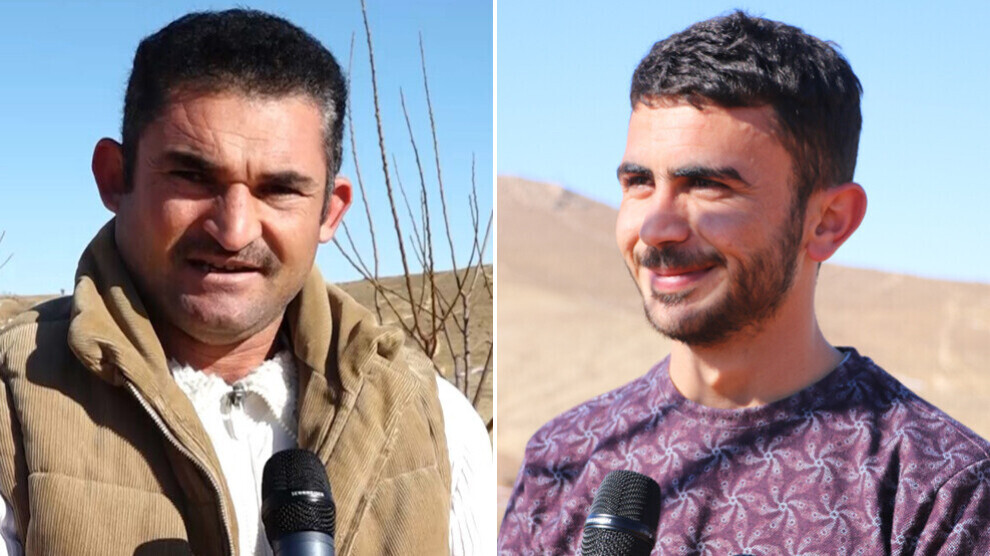 The atmosphere in Shengal remains tense due to massive military movements by the Iraqi army. The Yazidi community in the region reacted angrily to the Iraqi troops' presence and demanded the withdrawal of the soldiers.
Şêx Celal is from Xanesor in the Shengal region. He says there are soldiers everywhere, in the city, in the villages and even in the shops and homes.

"No one can live in peace when the army enters all spheres of life in Xanesor, Sinûn and Shengal. Shengal was once the quietest area in Iraq. The Iraqi army has deployed a large contingent of troops here in recent days. When we ask why, it says they came for security reasons. Shengal was a quiet area anyway. There are defense forces here, our own military units ensure our security. These units are made up of people from Shengal, everyone knows them and they know the population. The army moved in here to arrest young Yazidi people," says Şêx Celal, referring to the arrest of three young men in Shengal. "They must be released immediately. – he added - Why are young Yazidis arrested? They haven't done anything wrong. On the one hand, they are arrested; on the other hand, they are murdered. These attacks are planned."
'We are attacked and threatened'
Bahoz Xanesor makes a similar statement. He says that the Yazidi people are being attacked and threatened.

The aim of the attacks is to wipe out the Yazidi community. Xanesor says that the Iraqi Prime Minister Mustafa al-Kadhimi is responsible for this and adds: "We want to protect Shengal together with the Yazidi youth and the population. The Iraqi Army is using security excuses to put pressure on the Shengal Defense Forces. As people from the community, we have to support each other to be able to defend the region. The Yazidi community must stand up for Shengal."