Iran continues bombing Bradost and Balekayeti regions in northern Iraq
Iran has been bombing the Bradost and Balekayeti regions for the last 10 days without interruption.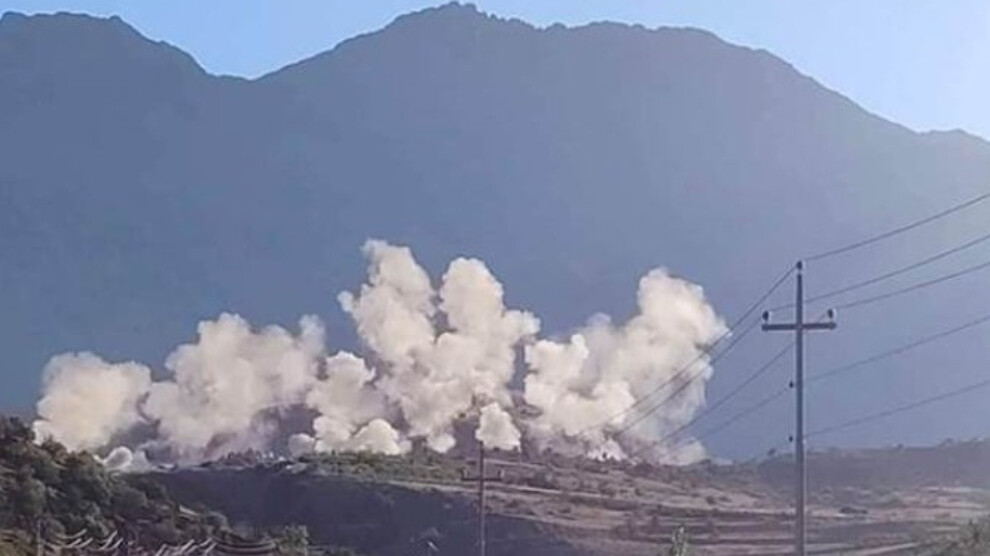 Since September 23, the Iranian regime has been bombing the Bradost and Balekayeti regions in southern Kurdistan (northern Iraq).
Having shelled the Seqer and Berbizin areas this morning, Iran is currently bombing the Horne, Bireşkin, Berbizin and Seqer regions, as well as Kuwêstana Sarkê, Helgurd and Bermesardi Mountains at the border of Balekayeti.
For ten days, Iran has been attacking areas in southern Kurdistan (northern Iraq) with drones and artillery fire. The wave of attacks is mainly directed against bases of the Kurdistan Democratic Party-Iran (PDK-I), the Kurdistan Freedom Party (PAK), the Party for a Free Life in Kurdistan (PJAK) and Komala in the provinces of Hewler and Sulaymaniyah.
On September 28, Iranian forces bombed the headquarters and military bases of the Eastern Kurdistan forces in Iraq's Kurdistan Region with drones and missiles. 13 people, including a pregnant woman, were killed and 58 people were injured as a result of the attacks.
Iran accuses the Kurdish opposition parties of being involved in the uprisings that broke out after the death of Jina Mahsa Amini. The 22-year-old Kurdish woman from was arrested in Tehran on 13 September for "inappropriate dress" by the morality police and died shortly afterwards in hospital as a result of massive ill-treatment.