In memory of Mother Taybet: What died there is humanity
Four years after the brutal death of Taybet Inan, a memorial service has been held in Silopi. The 57-year-old was shot dead out in the street and her body could not be retrieved for seven days.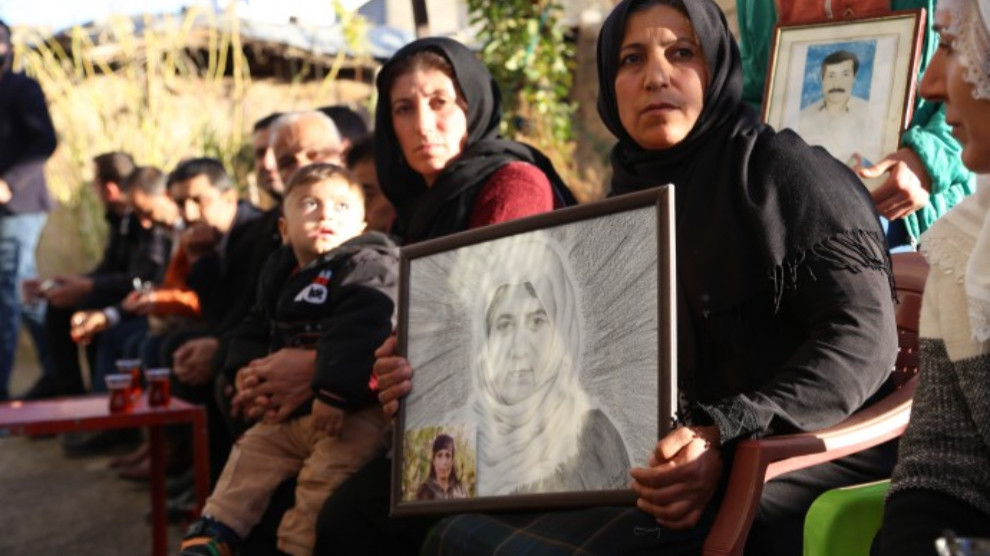 On December 14, 2015, a curfew was declared in Silopi district in the Northern Kurdistan province of Şırnak. Taybet Inan, 57, was shot dead on the fifth day of the ban. Her body was left to rot on the street for seven days and could not be recovered due to the siege by Turkish forces that prevented rescue workers from reaching the spot. Relatives and local residents were shot at while trying to recover the body of the 57-year-old mother of eleven children.
Four years after her assassination, Taybet Inan and her brother-in-law Yusuf Inan, who was also killed by state forces, have been commemorated in their hometown Silopi.
The commemoration, organised by the Peoples' Democratic Party (HDP), began with a silent march from the party building of the district association to the house of the Inan family. In the family's garden, Zeki Irmaz, HDP co-chair of the Şırnak provincial association said: "We will not forget Mother Taybet and all the others who lost their lives. It was not only the lifeless body of Mother Taybet that remained on the street for seven days. It was also the dignity and the conscience of humanity. We will never forget that."
Months of military siege in Northern Kurdistan cities
One month after the parliamentary elections in June 2015, President Recep Tayyip Erdoğan announced the end of the peace process between the Turkish government and the PKK. The AKP promptly returned to the strategy of state terror against the Kurdish population. This was followed by a military siege lasting several months in several cities and towns including Amed (Diyarbakir), Şırnak, Cizre, Silopi and Nusaybin, which claimed hundreds of lives. Even four years later the exact number of the victims of state terror is still not clear.
RELATED NEWS: