Hunger strikes continue in Maxmur
The hunger strike in Maxmur against the isolation is on day 154. Fadile Tok is on day 119 of her hunger strike.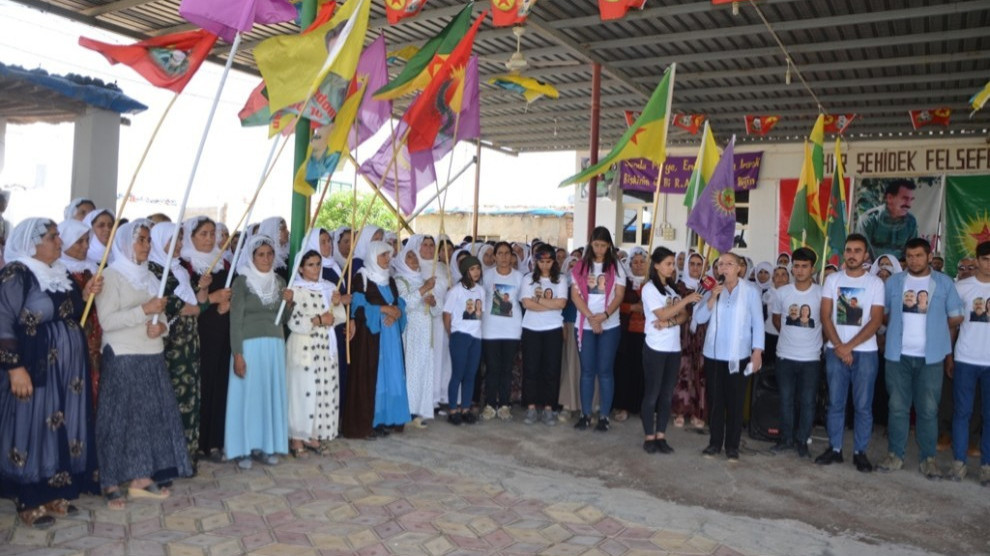 The hunger strike in the Martyr Rustem Cudi (Maxmur) Refugee Camp protesting the isolation imposed upon Kurdish People's Leader Abdullah Ocalan is on day 154.
Following a press statement today, the 52nd group took over the hunger strike in Maxmur today. 
Ishtar Assembly Member Fadile Tok's indefinite nonalternating hunger strike launched on February 20 also continues on day 119.
"EVERYBODY SHOULD SUPPORT THE MOTHERS' RESISTANCE"
Ishtar Assembly Member Nuran Sezgin read the press statement and said, "Hunger strikes are at an extremely critical stage. For days, mothers have been fighting for their children. As people living in Maxmur, we state that we support the mothers' resistance. Everybody everywhere should support their resistance and speak up against the isolation."
"UNTIL THE ISOLATION IS BROKEN"
Xebat Manak issued a statement in the name of the 51st group and said the protest will continue until the isolation is broken. Manak said the isolation must end at once and called for support for the protests.