Hunger strike in Hewler on day 186
Kurds are on hunger strikes against the isolation of Kurdish People's Leader Abdullah Öcalan.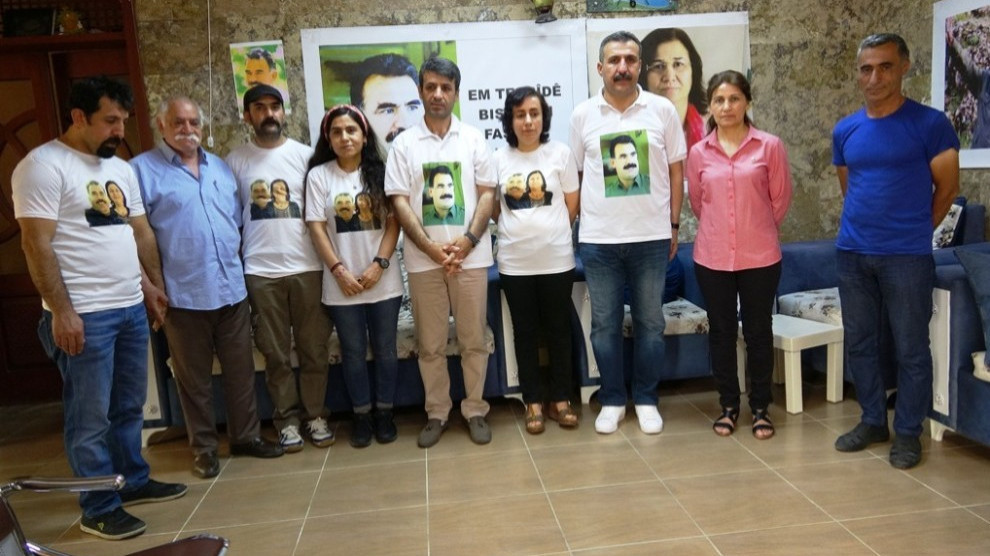 The hunger strike commenced at the HDP Hewler Representation Office demanding the end of the isolation imposed on Abdullah Öcalan continues on day 186. The 93rd group has taken over the action today.
Speaking on behalf of the new group, HDP Hewler Representation Office Co-chairperson Abid İke said the following;
"The actions we started against isolation have continued for six months. Some meetings have taken with Leader Apo (Öcalan) place since the launch of hunger strike actions but the isolation on Leader Apo has yet to be removed. These actions of resistance that have made an overwhelming impression around the globe have exposed the Turkish state's atrocities against the Kurdish people, Leader Apo, political prisoners and Peace Mothers. A great resistance under the lead of Kurdish mothers has been manifested against the cruelty of the Turkish state. The recent meetings with Leader Apo have given great moral support to the activists. The isolation on Leader Apo must be removed completely."